I'm no Carl Spackler, but I think I might need to reseed tomorrow: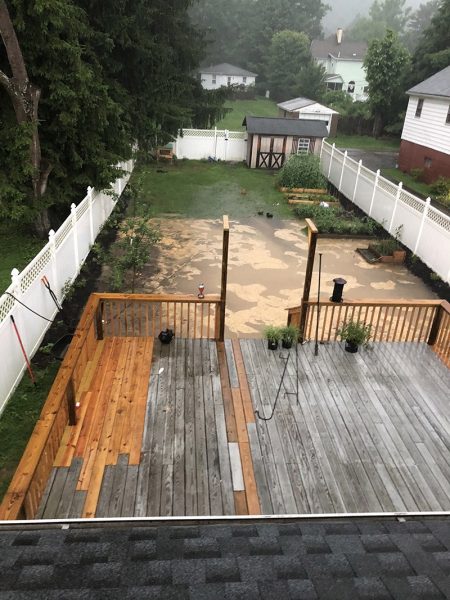 When I was a kid, we had normal rain. Sure, we would have epic thunderstorms and with lots of lightning and big booms, but it didn't dump 65 god damned inches of rain in twelve minutes. Now, we get ridiculous amounts of rain like this at least once a week.
I really don't know what I am going to do with the backyard (AND YES THIS IS ALL MY FUCKING FAULT FOR SAYING I AM DONE SPENDING MONEY ON THE BACK YARD), but it clearly is not level and I obviously need to figure out some sort of drainage scenario.
"Buy a house," they said, "you'll be earning equity," they said. God damnit.