What a shit day. Fortunately, we still have the Onion: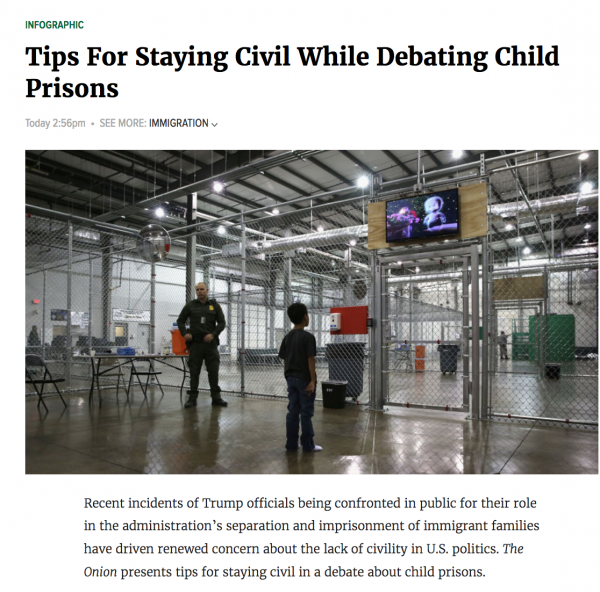 Avoid unkind generalizations like equating the jailing of ethnic minorities with some malevolent form of fascism.

Consider that we all have different perspectives stemming from things like age, ethnicity, or level of racism.

Recall that violently rejecting a tyrannical government goes against everything our forefathers believed in.

Find common ground by recognizing that some kids are huge assholes.
I used to hate protests because I hate crowds and I am always worried about crowds turning into mobs. That's changed. It's what we need.
Fuck civility.