When you send photos, please tell me your nym so that I can give credit.
From HumboldtBlue in northern California, who sent a lot of photos, not all of which are posted.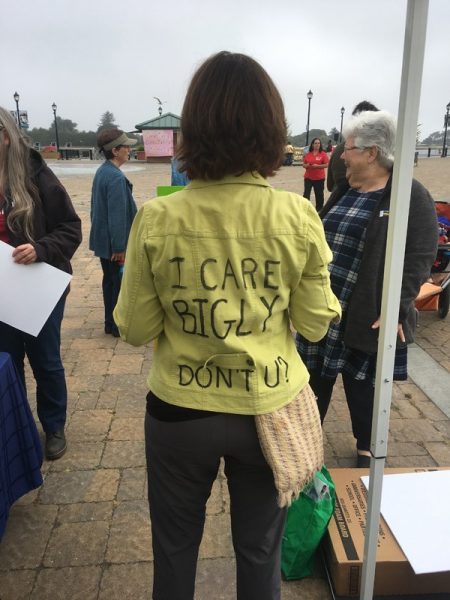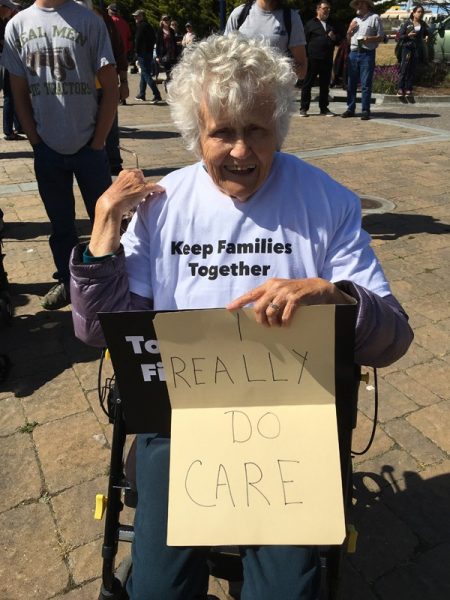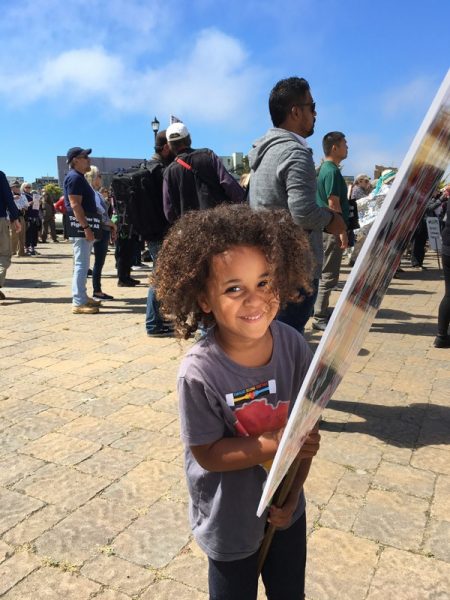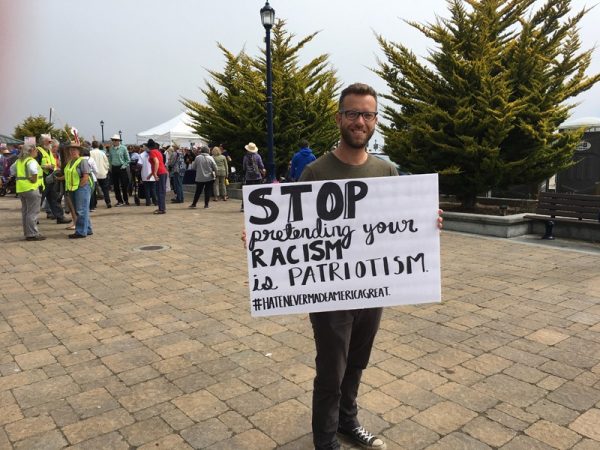 From aimai: Mr Aimai and I have already been to vigils and protests last week in Boston, our home town. This weekend we were in Portland Maine to celebrate 23 years of marriage but we drove up with signs ready and hit the ground running at Portlands rally. I guestimate 1,500 people? Very fired up and justice focused.
The first photo is Aimai and Mr Aimai.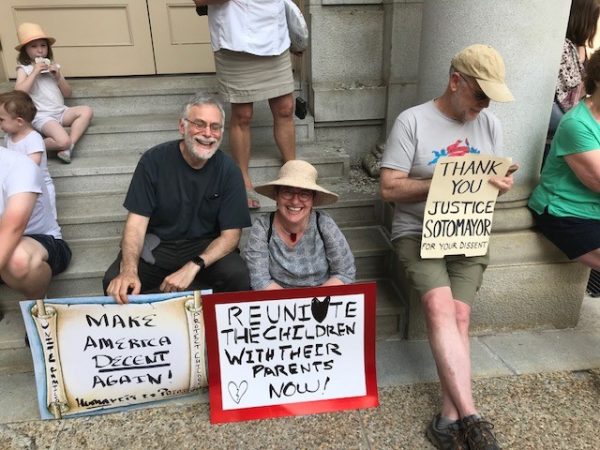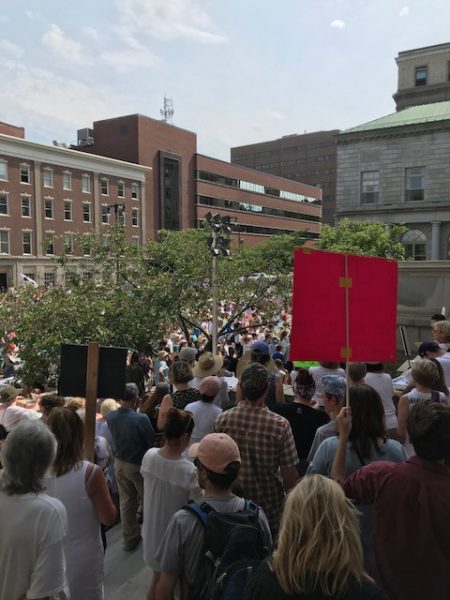 From Uncle Ebeneezer in Pasadena. Again, lots of photos, not all here: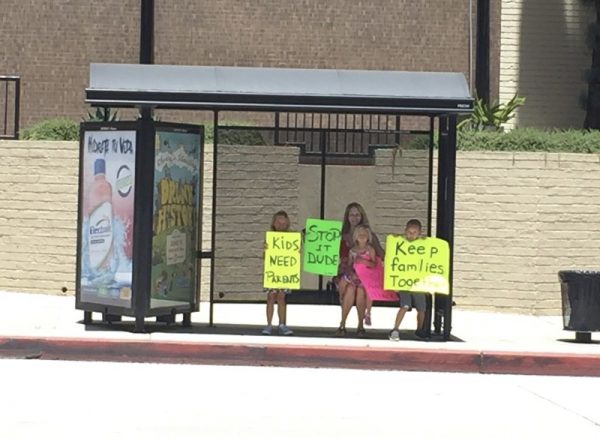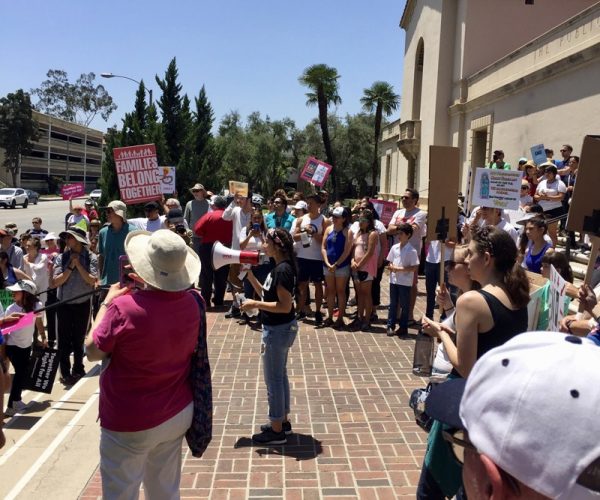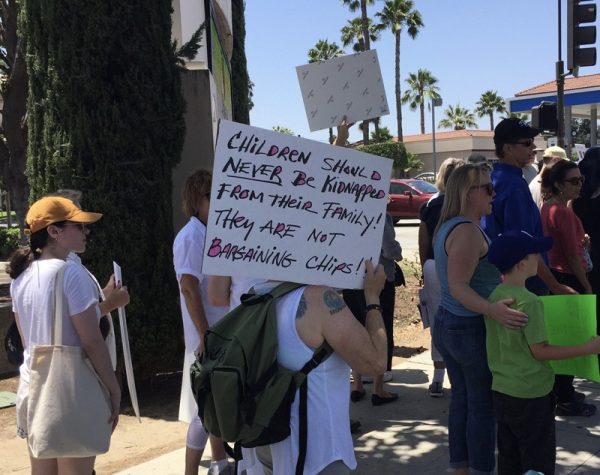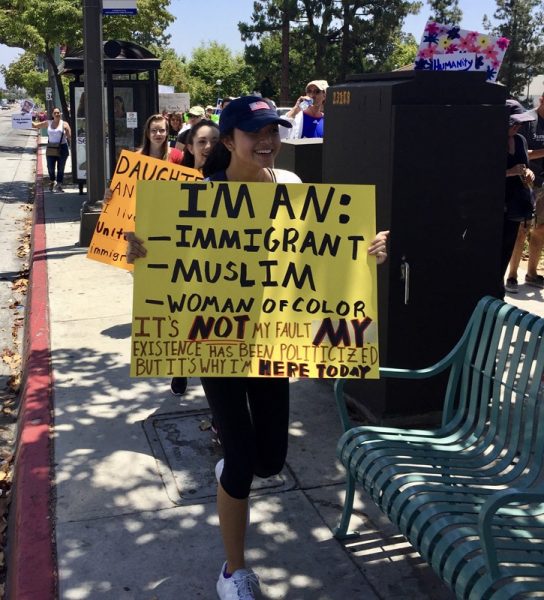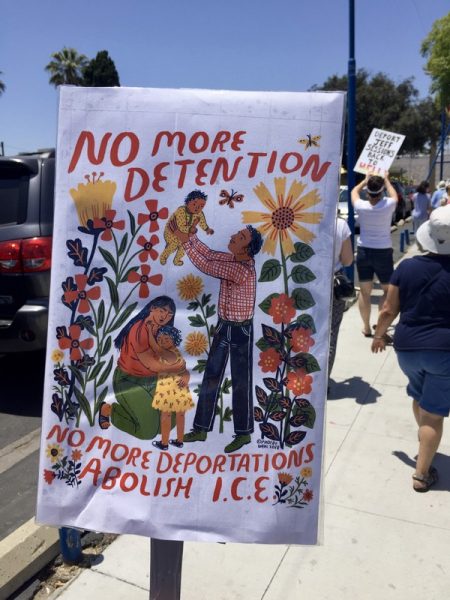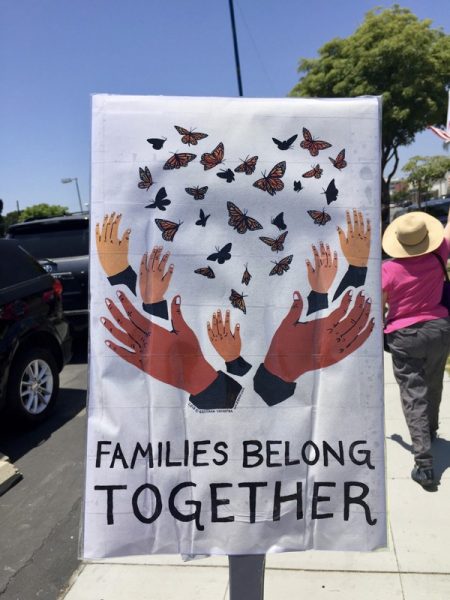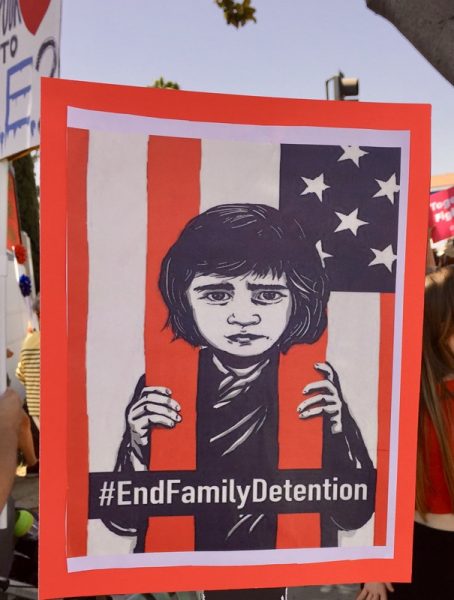 From jackmac, occasional Balloon Juice commenter (and keeper of Daisy, Balloon Juice calendar girl)
In St. Charles, Ill. (in Chicago's far western suburbs) immigration protesters braved temperatures in the mid-90s to gather on four corners of Randall Road and Illinois Route 64, a busy retail intersection.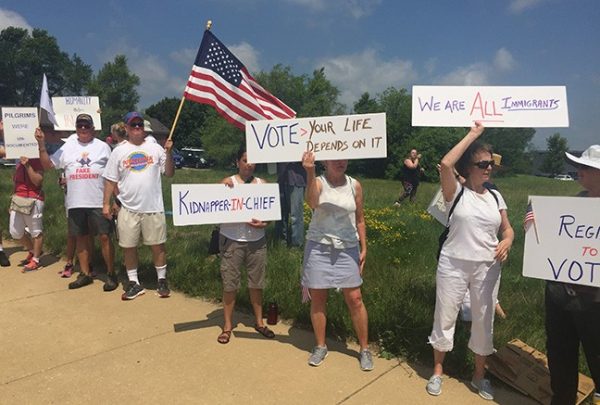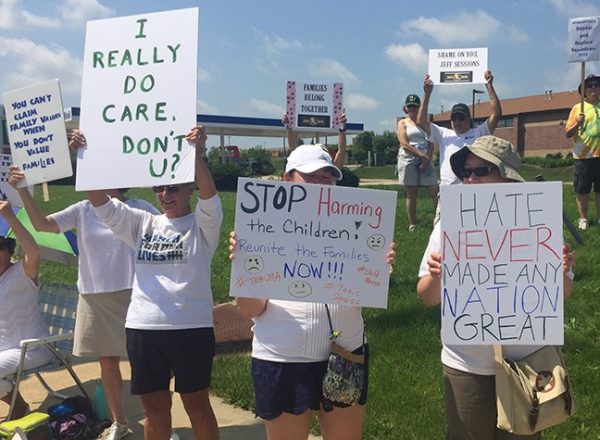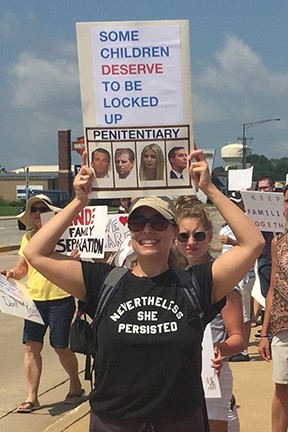 More to come! I'm going to take some time off, will be back later.