Lots of photos coming in from readers.
JaneM in Augusta, Maine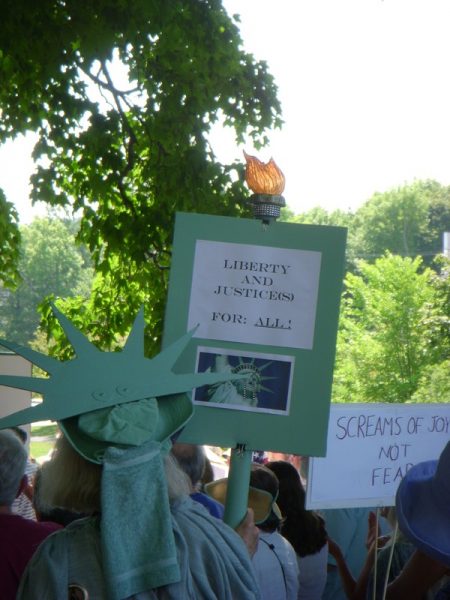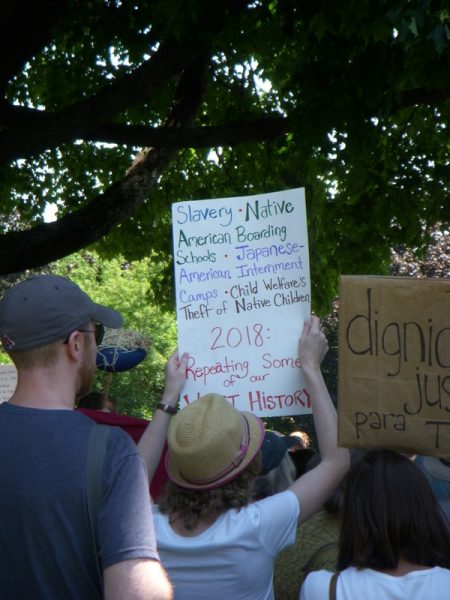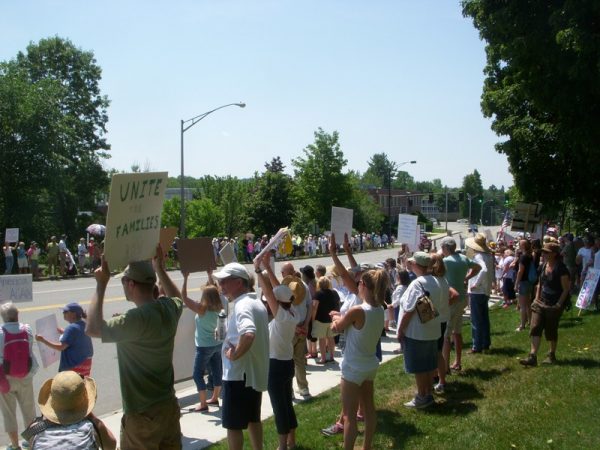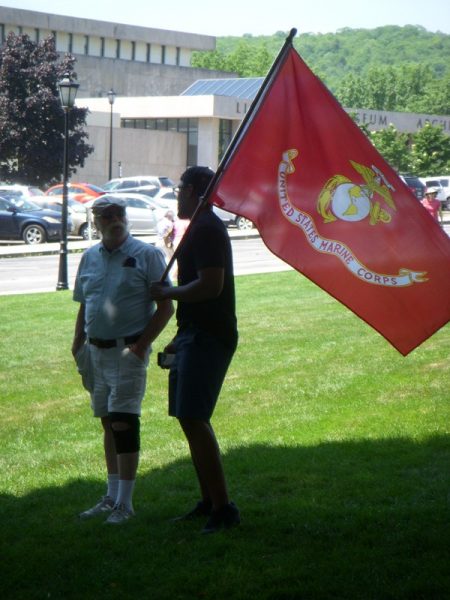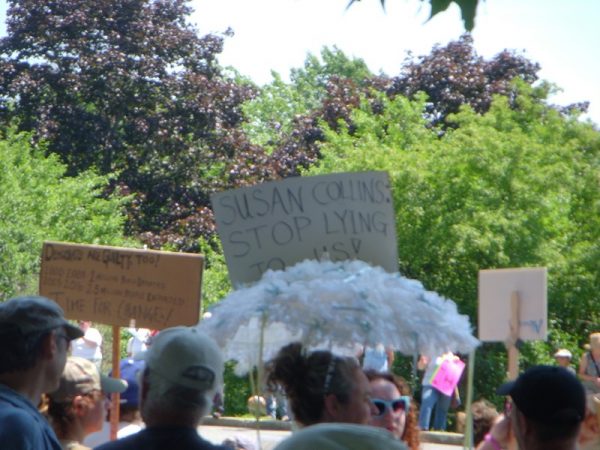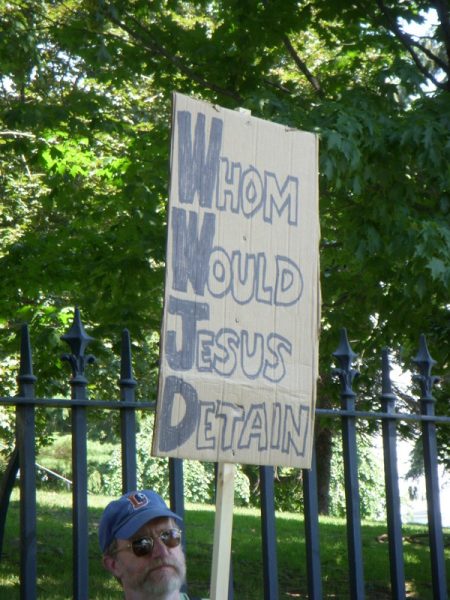 Cowboy Diva in Port Angeles, Washington, braving the rain.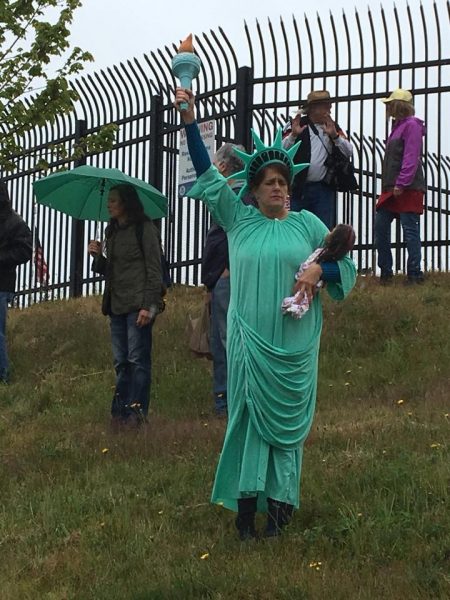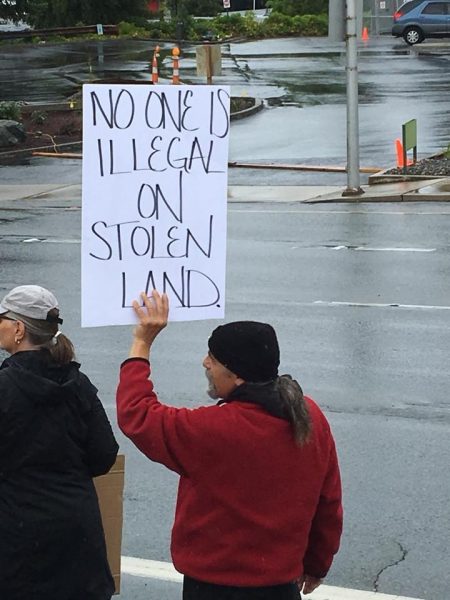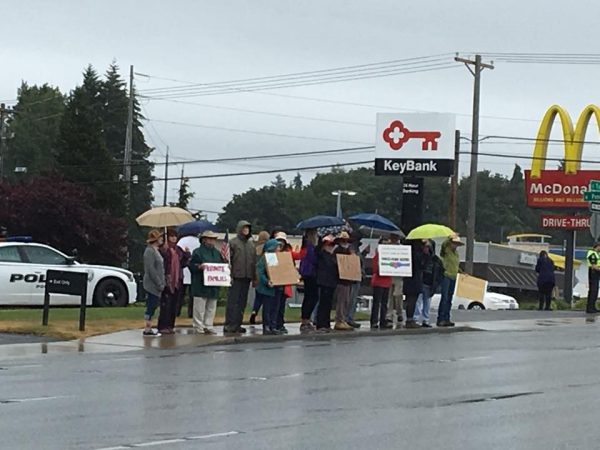 LAO in New York City, with Red Dirt Girl in the hat.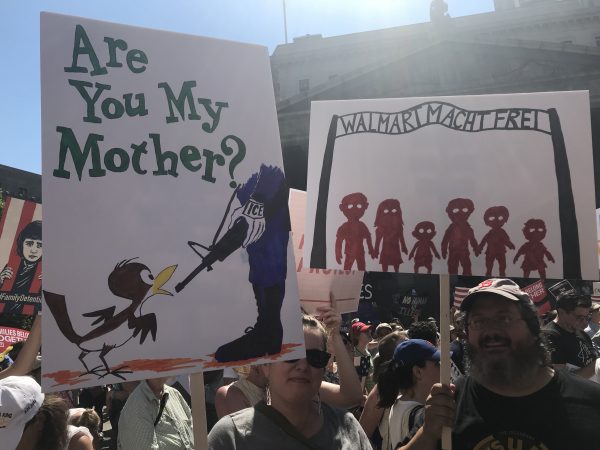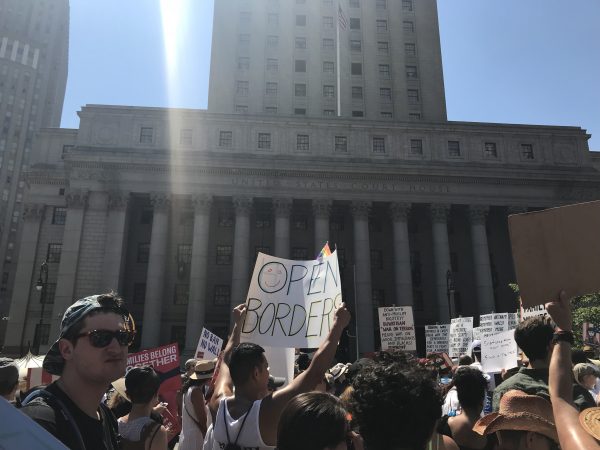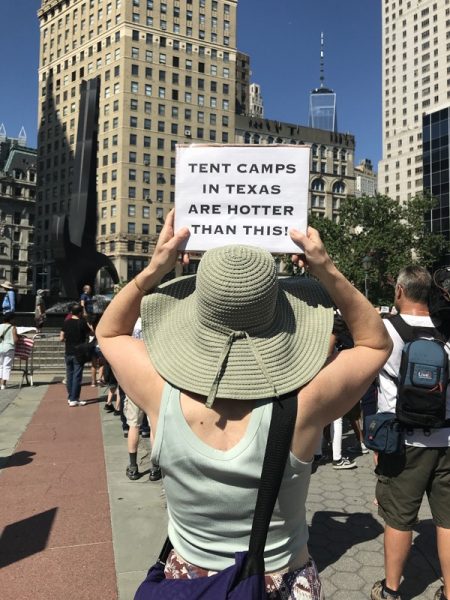 From sylvanroad: Here is a photo of a 100-year-old (!) frequent protestor attending Falmouth MA rally. We had about 200 folks. Best moment: Wal-Mart driver giving us hearty honks.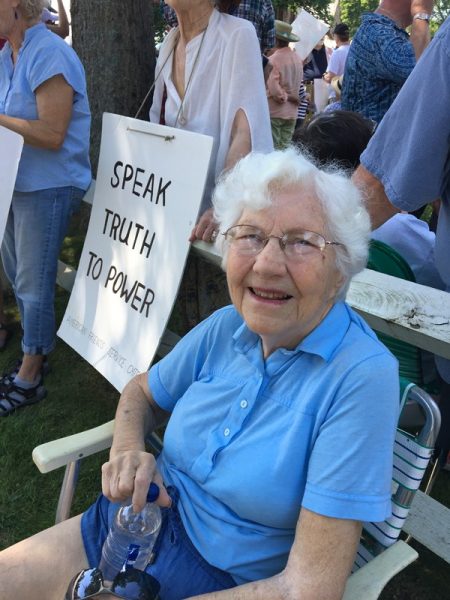 More to come!