From Bob from Riverview – longtime lurker. This is the Tampa rally.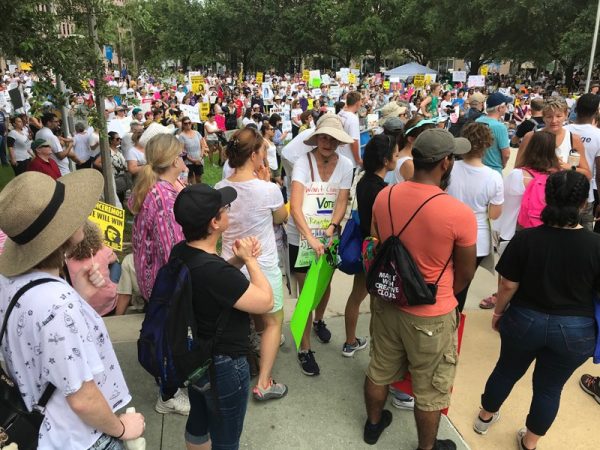 From Mary G. "Attached is a photo of our protest signs for the March in Irvine, CA – we were late due to my fault and there were so many people there we couldn't park, so I drove up and down and we waved them out the windows at the multitudes of marchers still arriving and the police."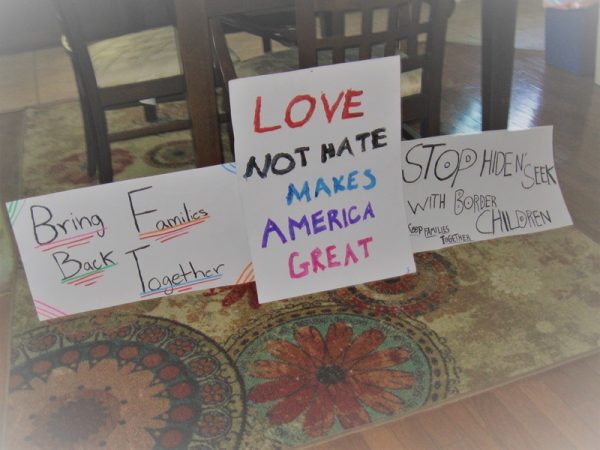 From Paul Wartenberg (not all the pics). "It was a drizzly afternoon, we had about 80-100 people and 7 puppies braving the weather.
"I personally only marched about half of this, one circle around downtown Lakeland (Florida) and my back started flaring up. It wasn't as flashy or big as Tampa's – we had a few couples who attended that one earlier in the day – but we got a good number of honking cars in support… and about three big trucks of jerkass drivers (I had to explain to some of my fellow protesters about Coal Rollers and to watch out for them)
"The fat boy in the Captain America t-shirt is me.
"There is video but my phone and computer are refusing to cooperate. I blame trump's inhumane policies."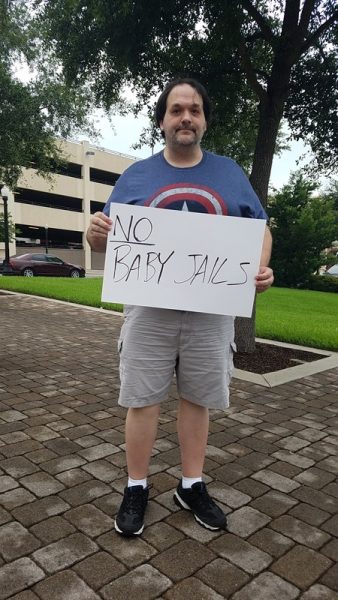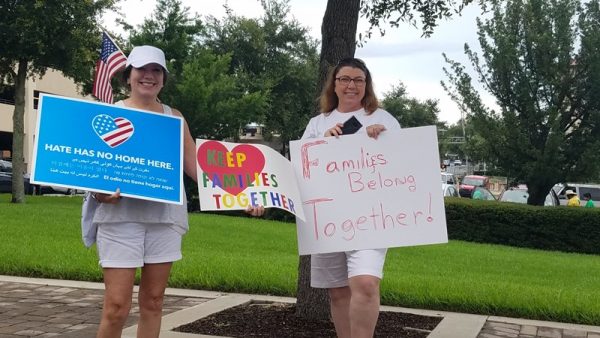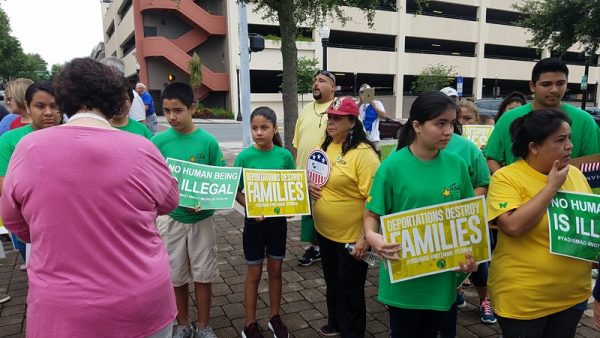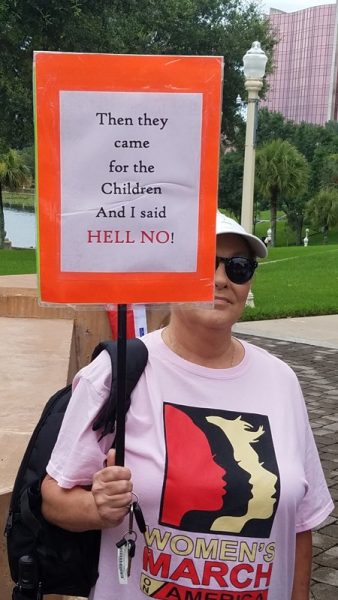 From Ceci n est pas mon nym. "These are from our little Borough near Philly. I didn't get to the big Philly rally, but attended this Interfaith Council event, led by a local rabbi. Drew quite a crowd (comparatively speaking)."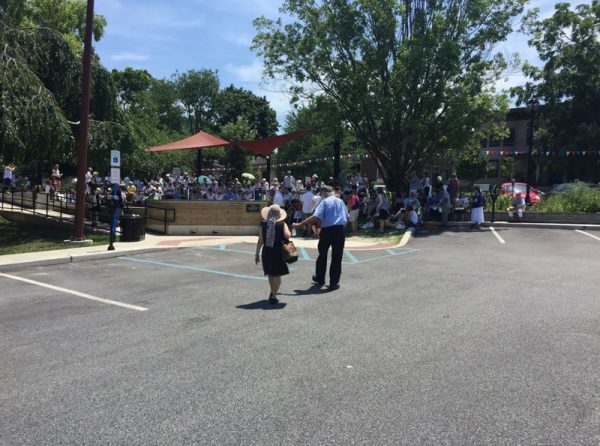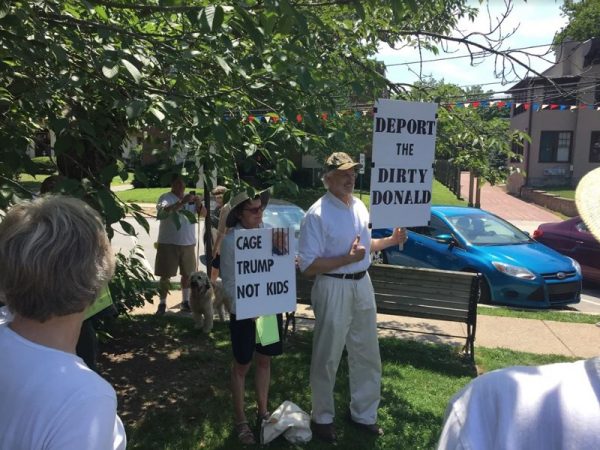 From lurker lafcolleen in Chicago. "Next to last picture is me and daughter ladder. The crowd pictures are from the edge of Daley Plaza, one looking North and one looking South. Some.good signage too!
"I remember in the heyday of the "grassroots" tea party rallies, someone pointing out the obvious mass market signage of the participants.
So now that is what I look for – and the March was PACKED with home made signs plus clothing with signs. I was wearing a shirt that simply said NO!"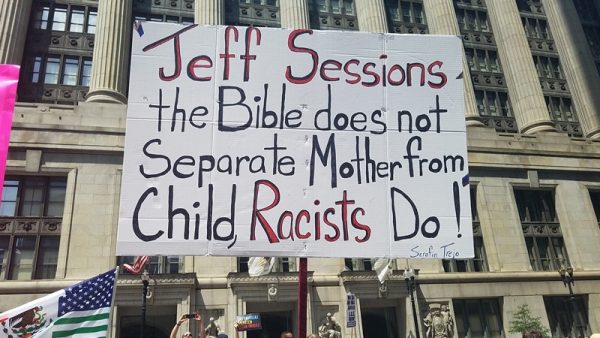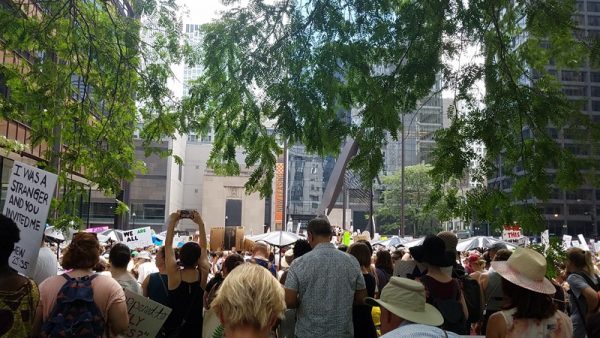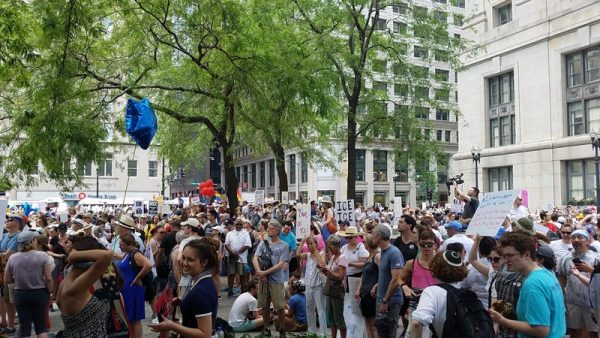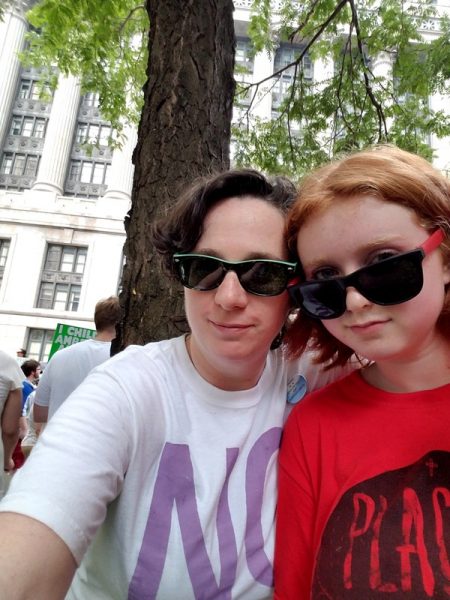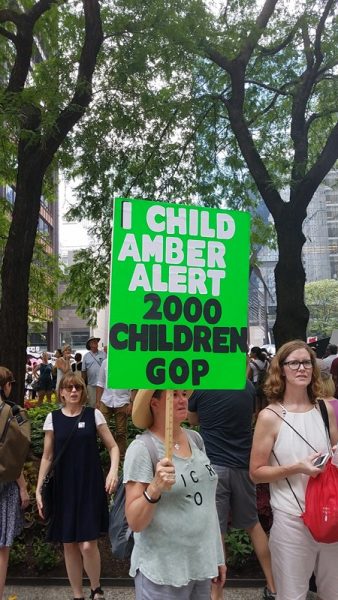 From Sister Golden Bear: "I've been housebound with my dying mother today, but a friend shared this amazing sign from today's downtown LA protest."

More to come!