From meander: A big crowd in San Francisco. The march took us from Dolores Park in the Mission District (in recent decades, the most Latin American part of San Francisco) to Civic Center. We turned off of Market Street at the Twitter headquarters. My photo of that location just happened to catch a sign calling to "End Twitler's Internment Camps".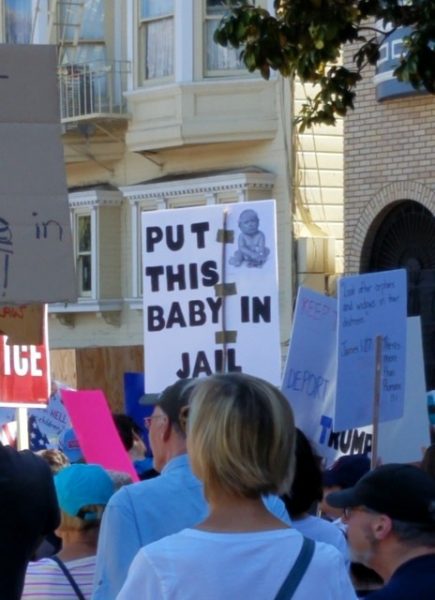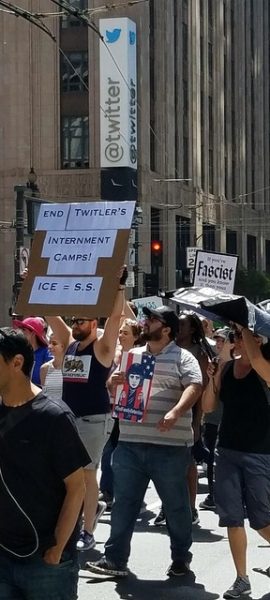 From Mary (a long-time lurker): My favorite sign from the Portland OR rally. Guessing a couple thousand fired up folks.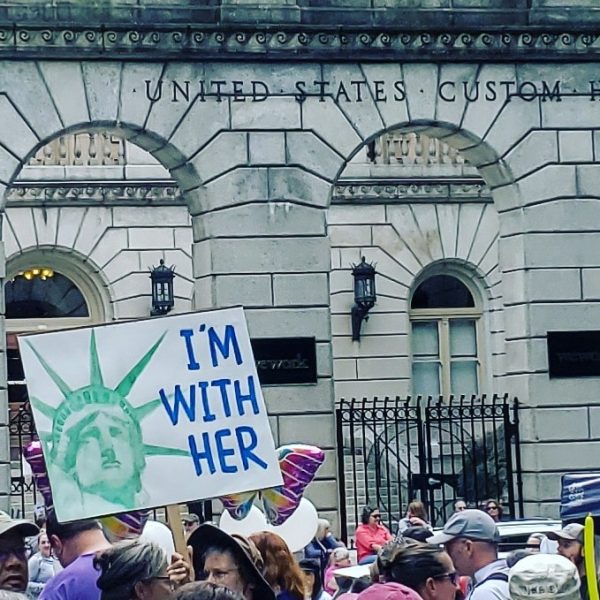 From cynthia ackerman:
This is in The Dalles, Oregon today [yesterday].
About 150 in attendance, mostly gray-haired, 99% white, some young families.
This is a good turnout for Wasco County.
Followed by a smaller protest in front of the regional jail (NORCOR), which has a contract with ICE to house immigration detainees.
Three cheers for the dozen or so patriots who have been carrying on the jail protest DAILY for the last 426 days.
Feel their spirit, and send them some of yours!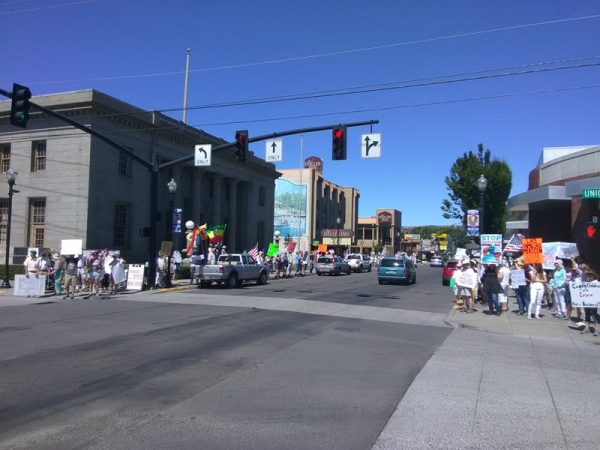 From Barbara: Here is my single picture, at Lafayette Park in D.C.. It should give you an idea of how packed it was. The message was on the back of the t-shirt.
From mdblanche: The rally was smaller and not as organized in Providence [Rhode Island] than most of the other major rallies have been here recently and attendance was not helped by a rumor it had been canceled at the last minute (dirty tricks?). But there was no sign of any counter-protesters and the crowd was focused and determined. There were no prearranged speakers and everyone who wanted to say a few words had a chance to.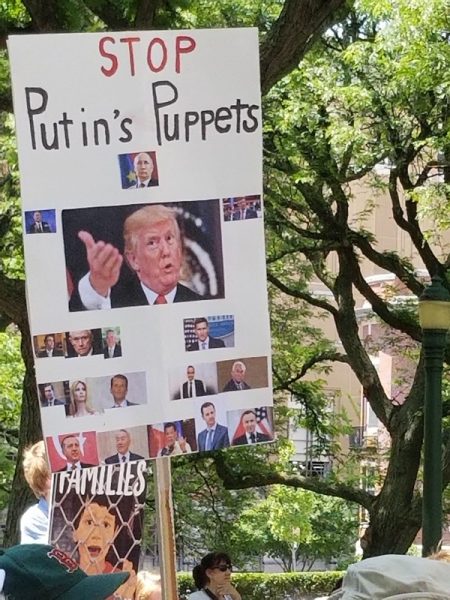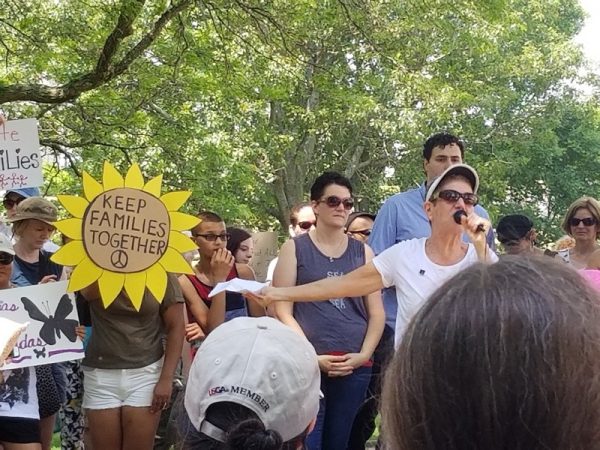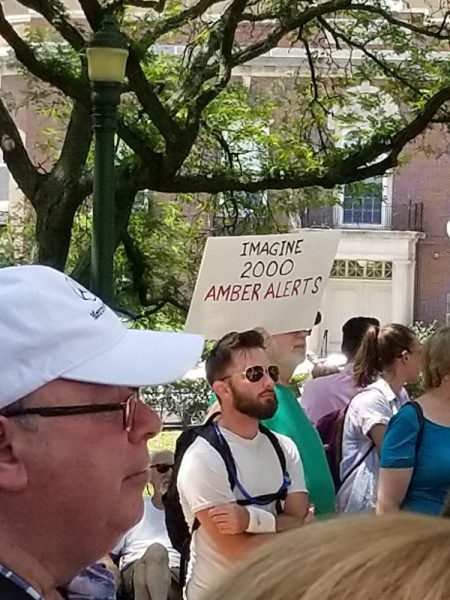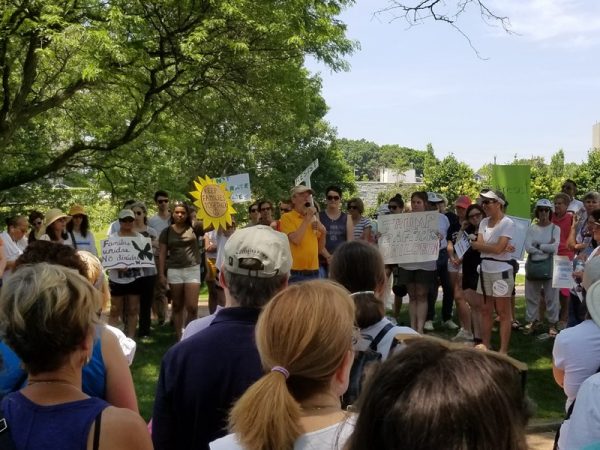 From Starfish: We had about 700 people at a rally at the Unitarian Universalist church in Boulder, CO. I was in the front row because I wanted to see Ingrid Encalada Latorre. She is the woman holding the blue phone in the photo. The church has been her sanctuary for a number of months. She is there to avoid being deported by ICE. You can see more pictures of her and her family here.
Jeanette Vizguerra, mentioned in the photos at the link, also took sanctuary in a church in Colorado for a number of months before ICE gave her a stay of deportation.
The speaker is Joe Neguse, the Democratic candidate for U.S. House District 2 for the state of Colorado. He is speaking because he is the son of Eritrean refugees.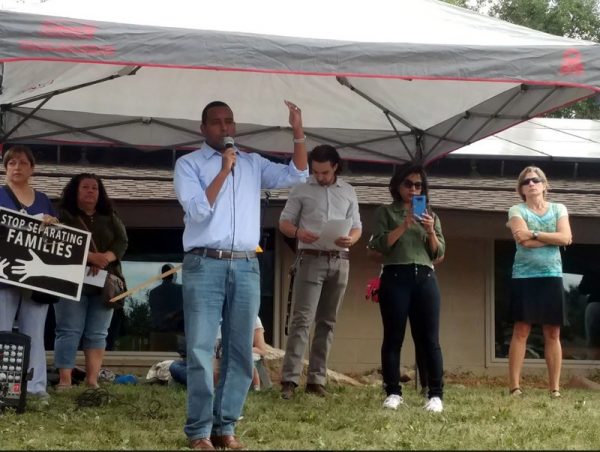 From O. Felix Culpa in Santa Fe, New Mexico. Yesterday was also the Gay Pride celebration, so a vigil was held for the families at the State Capital in the evening.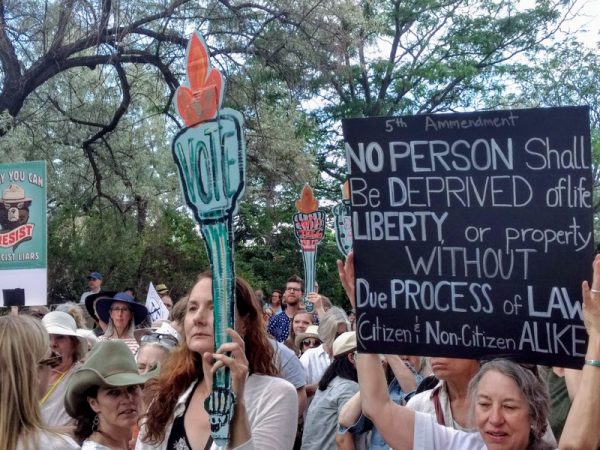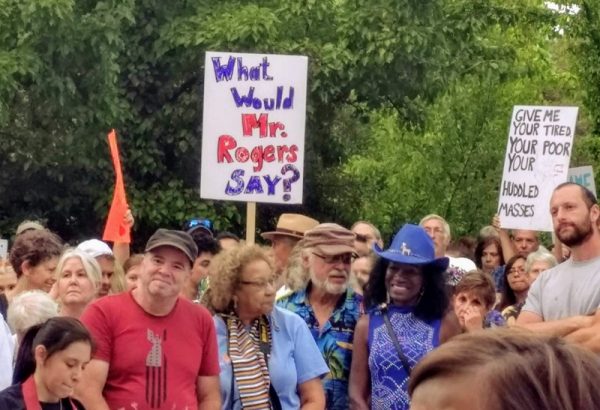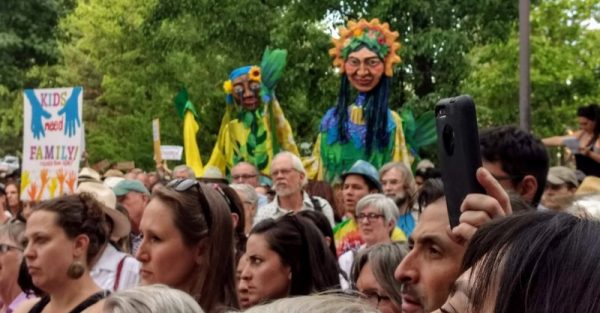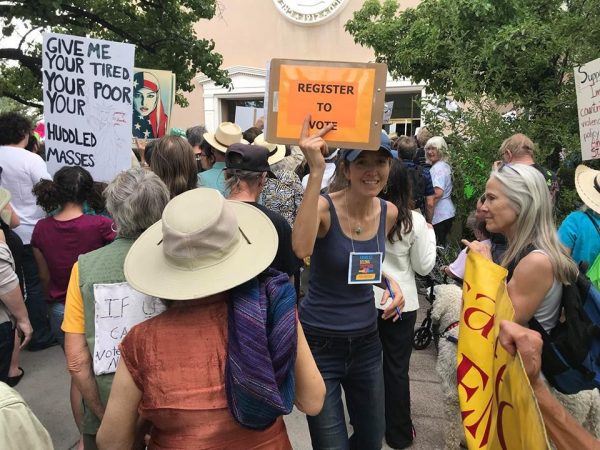 One. More. Post.