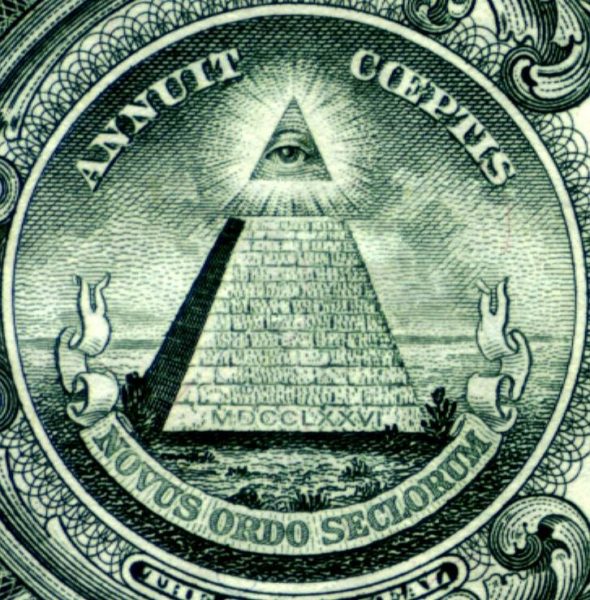 On behalf of the Elders, I have been authorized to inform Alex Jones, using this platform, that there is no Civil War scheduled for Independence Day. Instead we have, as per tradition, scheduled the annual Global Conspiracy for World Domination round robin softball tournament and picnic.
BREAKING: Democrats Plan To Launch Civil War On July 4th https://t.co/38AWiUFaag

— Alex Jones (@RealAlexJones) July 1, 2018
The Elders would like Mr. Jones to know that his claim of a Civil War is #Fake News! And since he is not responding via the device we had his dentist implant in the filling in his left, front, bottom molar when he had his wisdom tooth removed, we have had to resort to this manner of communication. Also, Mr. Jones, please see your dentist soon so we can have that thing serviced. Thanks!
Anyhow, as we do every year, at the recreational facilities at our undisclosed location (because it's part of the global conspiracy for world domination, duh!), we will be having our annual round robin softball tournament and picnic. And let me tell you what a pain in the tuchas that is. Every year, EVERY FREAKING YEAR, it's the same thing. The Illuminati sign up to bring the sides. And every year, EVERY FREAKING YEAR, they screw them up. How hard is it to make decent cole slaw? All you're doing is shredding red and white cabbage with carrots, salting and peppering to taste, mixing it all together with the good mayonnaise and cider vinegar, and then tying it together with celery salt. How hard is that? If you can't make cole slaw, how can we expect you to run your part of the global conspiracy? Don't even get me started on their potato salad, macaroni salad, baked beans, and macaroni and cheese. How do you screw up baked beans? Open can, pour into baking pan. Mix with good stone ground mustard, brown sugar, and a shot or two of bourbon to taste. And make one batch without the fatback for those who don't eat pork or meat. Nope, they just open the can, pour into a pot, and heat it up. Weak!!! SAD! Low Energy!!!!
As for the Bilderbergers. Masters of the Financial Universe my tuchas!!! Cheap bastards is more like it. They're even worse than the Illuminati. I get it, if you splurge all the time, you'll fritter away your fortunes, but these cheapskates sign up to bring the cups, plates, plastic flatware, and napkins every year. And they can't even be bothered to get the solo cups and the decent plastic plates. No they get the styrofoam coffee cups and the flimsy, poorly wax treated paper plates. And sporks. I get the KFC connection, but really order some plastic flatware from Amazon for crying out loud!
The Trilateral Commission always brings the crappy, store bought chemical cake deserts! For Deity's sake, every decent grocery store actually has a bakery if you can't be bothered to go to a stand alone bakery. The good news is the Freemasons are good at setting up and running that nice brick grill every year. And we finally got the Romneys – all 300 of them including the Romney-McDaniels – to stop bringing the jello salad. We told them that the Pope was allergic to gelatin (Don't tell anyone…) Also, he brings the good chiarascura and chimchurri. All Benedict every brought was sauerkraut. The Reptiloids just bring their own food because they have specific dietary restrictions…
Sorry, where was I? Oh yes: Attention Alex Jones! There is not a planned Civil War scheduled to kickoff on Wednesday. Please lie down in a cool dark room for a nap. And if that doesn't help, please seek professional help before you get someone so worked up they decide to take the 2nd Amendment out for a walk and kill someone. Or lots of someones. And don't forget to see your dentist soon, so we can get that receiver in your molar fixed. In fact we're going to upgrade you and put one in the molar on the other side so you can receive our transmissions in stereo. For no extra charge. And have a nice day!
Stay suspicious.
We now return you to your regularly scheduled web browsing.
Open thread!