I don't much feel like celebrating, seeing as how a malignant narcissist who was sleazed into office by a murderous foreign autocrat is running the country into the ground.
Let's talk about this gecko instead: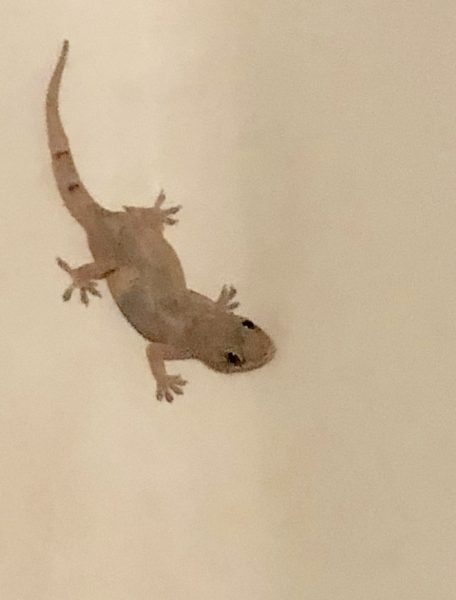 It showed up in my sink at 4 AM yesterday. Geckos eat bugs, so they are welcome in our home.
But it soon became clear the critter was stuck in the sink. I've seen them crawl across ceilings, but the sides of my deep sink were too much for this one.
I propped a spatula in the sink to make a bridge for the creature, but it did not use it. After an hour or so, I trapped it in a glass and released it outside.
What are y'all up to today?