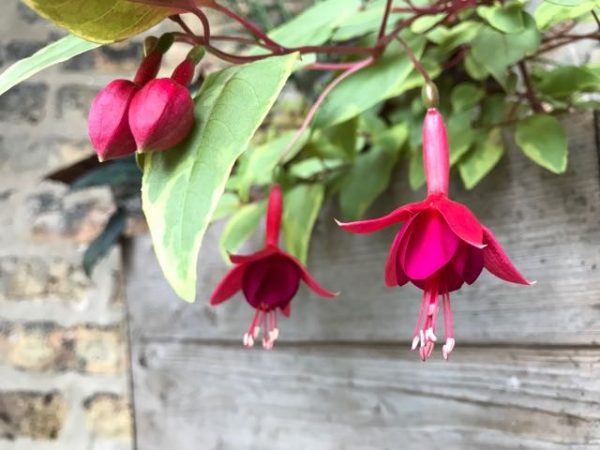 Because we deserve a break, here's the promised second half of commentor Misamericanthrope's lovely arrangements:
The shade corner of my garden was the last thing to come together this year. It's jam-packed and I am hopeful that it will be even more spectacular mid-season. I have included a close-up of the Fuchsia "Autumnale" blooms [top pic]. I generally buy it for its foliage so the hearty blooms were a pleasant surprise.

Across from the shade corner is a pot near the rear entrance to my building. This grouping features Purple Heart, Euphorbia, and Dorotheanthus.

And lastly, here's a photo of the plantings on a friend's front porch that I put together. I made her the concrete planters a few years back and now it is a Spring ritual to fill them up.
So lovely — and so restful!