I forgot to show you the amazing bow that vet tech Melissa made for Lily today (dad is developing quite the thing for Melissa, who is just such a nice person and has such a kind air about her but is about 20 years younger than me):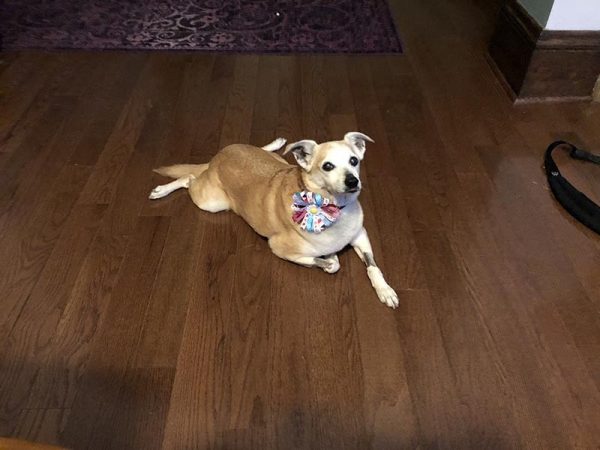 Steve also says hi: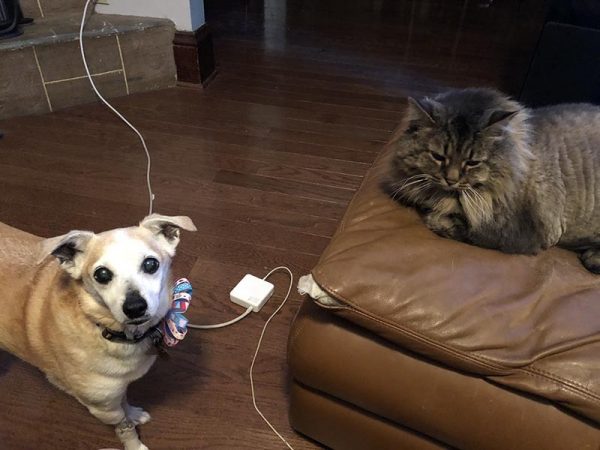 I love this house. It's just such a comfortable relaxing place. I love how all five of us have our own spaces in the living room, and we just hang out and relax. I like that it is old and has character, and there is lots of color and lots of wood and there are multiple plants in every room. I'm so glad I was able to buy it, which I never would have if my father weren't around to guide the progress.
It's just a good place.
*** Update ***
Steve almost fell off the ottoman he achieved such a high level of relaxation: