Got the willow tree in, lots of other stuff taken care of, had a nice Mexican lunch at around 3pm, took a nice nap, got some stuff done in the yard after the nap, AND IT WAS 75-85 with no humidity. Tomorrow is supposed to be just as nice.
A while back Tammy have Thurston the nickname "Thirsty" because he is the neediest, clingiest dog I've ever met. Some part of him always has to be touching someone, and he is a constant space invader. Exhibit A: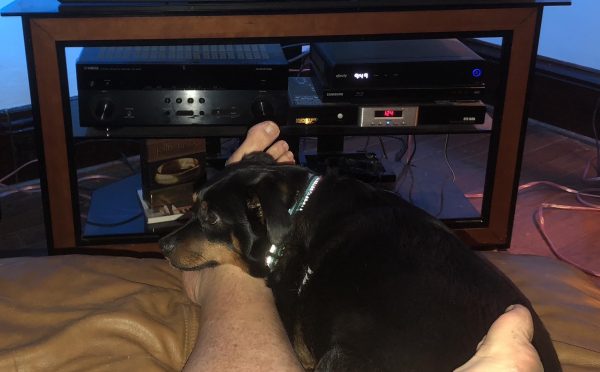 Every other animal would be content to just be on the Ottoman. Thurston is not every other animal. Here's a bonus Rosie picture for you. I got her to stop long enough to glare at the camera: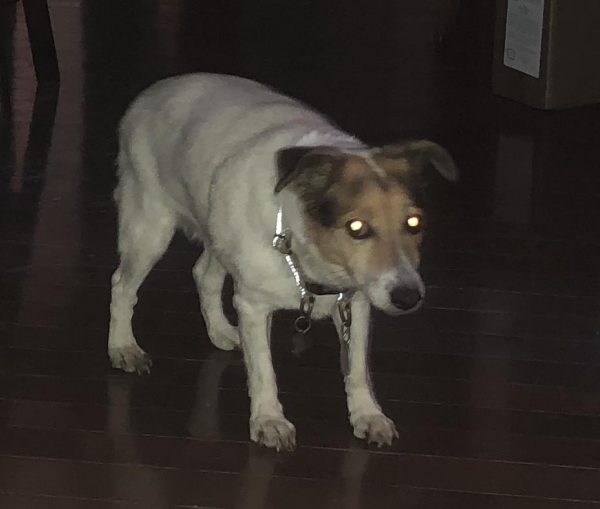 And just like that she was gone: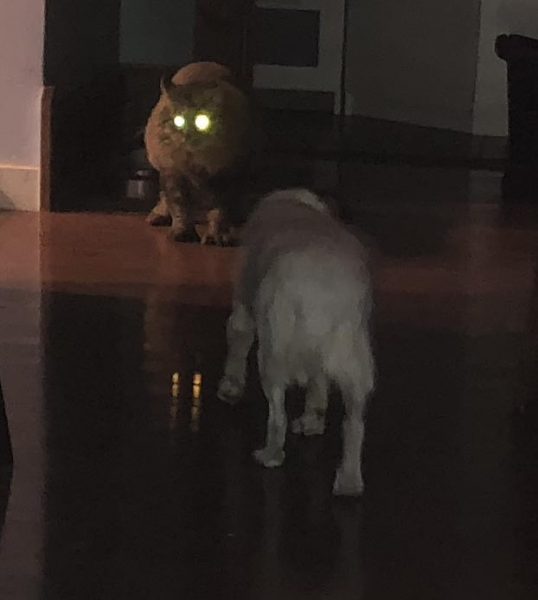 How are you all?