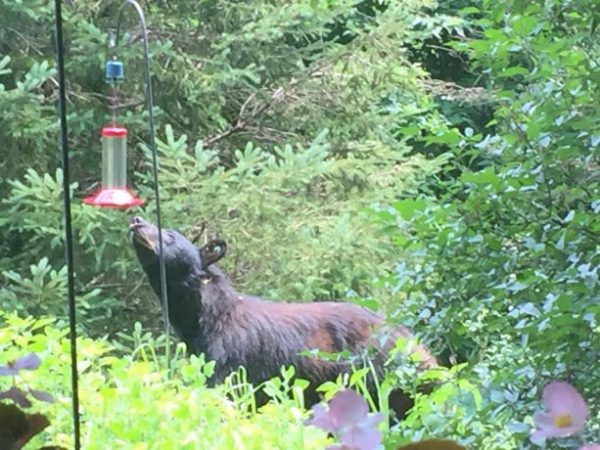 From indefatiguable gardener / commentor Ozark Hillbilly:
We had a visitor… All pics and video by my wife from her cell phone
(There was also a short video, but I can't figure out how to embed .mov files on FYWP.)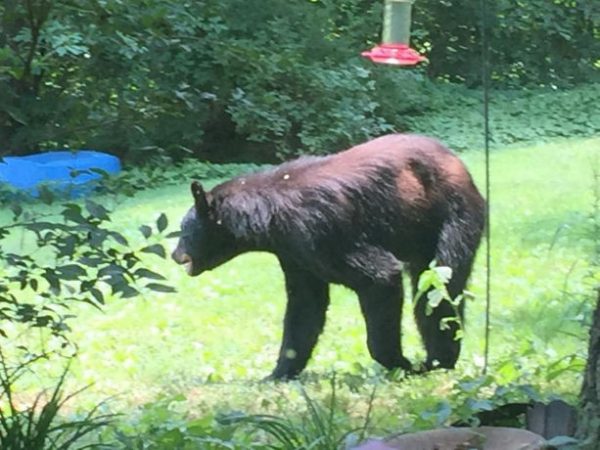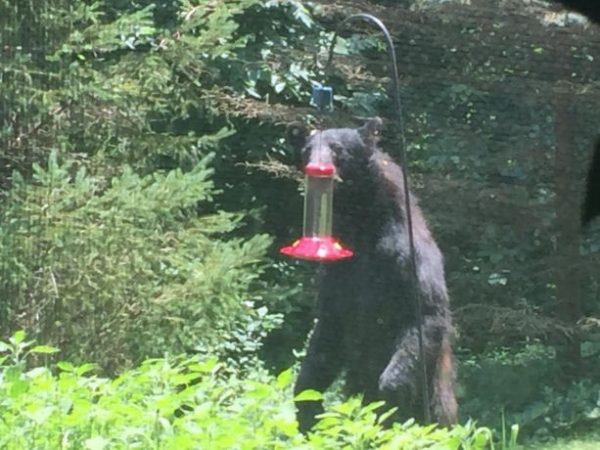 Backyard bears are a common enough sight in eastern Massachusetts that the state government has a web page about them. But then, unlike OH's neighborhood, we get the video clips on the nightly news because The Responsible Authorities are never more than a few minutes away!
***********
Not exactly garden-related, but we've just capped several thoroughly disruptive weeks revolving around a caravan to Michigan (pursuant to the ancient folk ritual of celebrating a family wedding by rigorously stress-testing one's own) with the news that the mystery plumbing back-up in the basement is related to 'a big clog out where the pipe joins the city line'. And while there's a temporary fix in place, a permanent resolution will involve paying to have the public street dug up, at the predicted cost of 'some tens of thousands of dollars.' I have an uneasy feeling this is going to be one of those catastrophes that our home insurance doesn't cover, of course…
What's going on in your garden(s) this week?