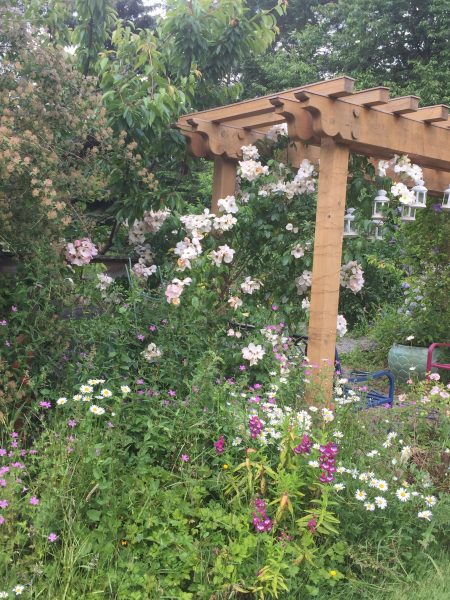 Vistas of a perfect summer afternoon, from ever-reliable gardener and commentor Opie Jeanne:

Pink cranesbill, related to geraniums.


Our back driveway hasn't been mowed yet this year.


Clematis.


Annie in the jungle under the pear trees.


Blue cranesbill.


Hydrangea.


This white flower is supposed to repel snails and slugs, and I can't remember its name. I don't think it does much except for itself.


Clematis, Sally Holmes roses, and cranesbill.
***********
What's going on in your garden(s), this week?