Badger is growing! Here he is on May 14: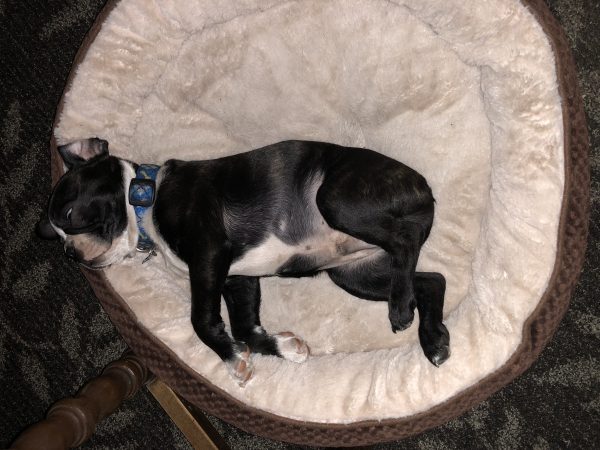 Here he is today in the same dog bed: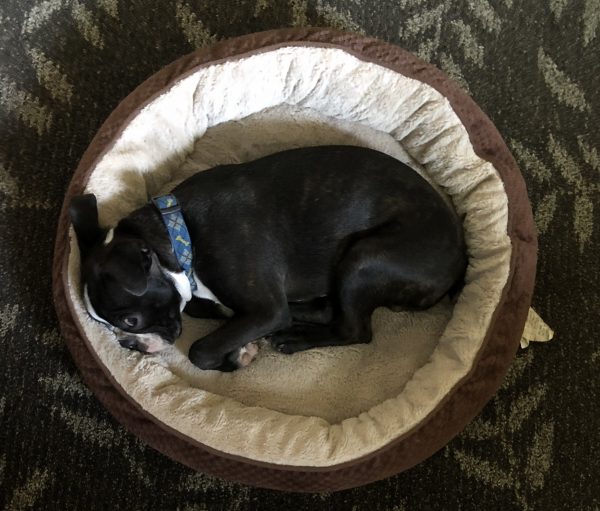 Unfortunately, shortly after that photo, he ripped open the dog bed and distributed chunks of mattress stuffing all over the house. He's a good boy, except for the dog bed thing. This is the third he's destroyed.
We start puppy class tomorrow, and I'll try to find a more durable dog bed and maybe get some of that sour apple spray that allegedly prevents chewing.
If y'all have any suggestions, please share. Open thread!