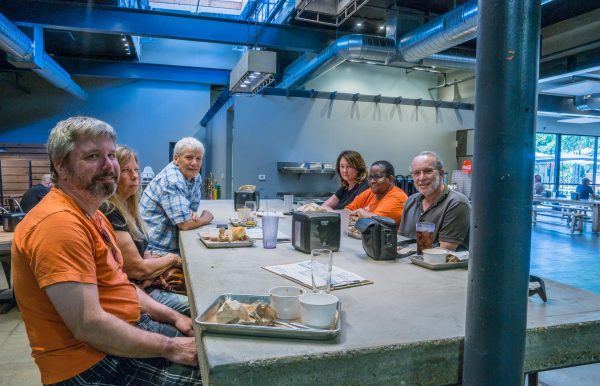 From expert photographer and beloved commentor BillinGlendale:
As you know we had a Balloon Juice meetup during my recent visit to Sacramento, here are the pics.

I'd like the thank the SacTown jackals for their warm welcome, even with the cooling Delta Breeze. I don't remember(and too lazy to check the comments) who suggested Urban Roots but the food was fantastic as was the company. I will not ID the folk since I will certainly screw it up, but leave it up to y'all.

The first pic [at top] is a group photo excluding your humble photographer.

The second pic is from the other direction and includes your humble photographer in the back and to the left.

Finally, a pic of my meal(they really wasted money on knives).
Fine looking bunch, our Balloon Juice jackals!