So Tuesday was both dad and Gerald's birthday, so we had a surprise party for both of them tonight and successfully surprised both of them. Dad just thought he was coming over for dinner, and Gerald thought I had broken something and he was coming over to help me fix it. Meanwhile, Tammy, Landrea, the kids and I decorated the house and got everything ready: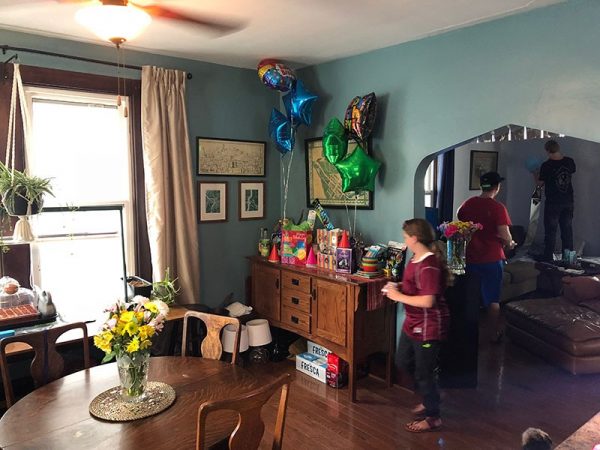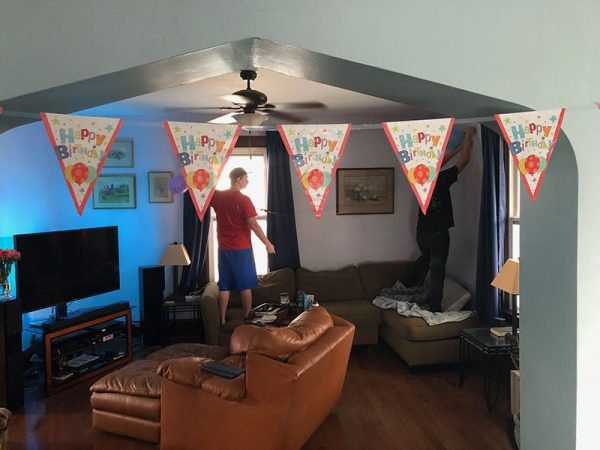 My dad is Rosie's favorite person- she just melts for him when she is a snarling hellbeast with a lot of other people, which fuels my theory that irascible cranks attract each other: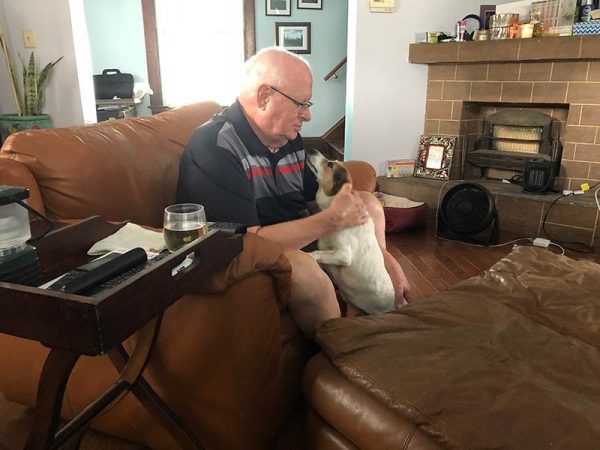 There was spaghetti, garlic bread, salad, and most importantly, cake and ice cream: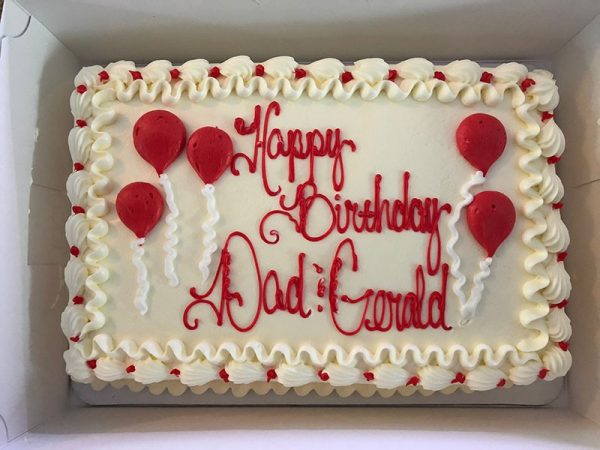 Team picture: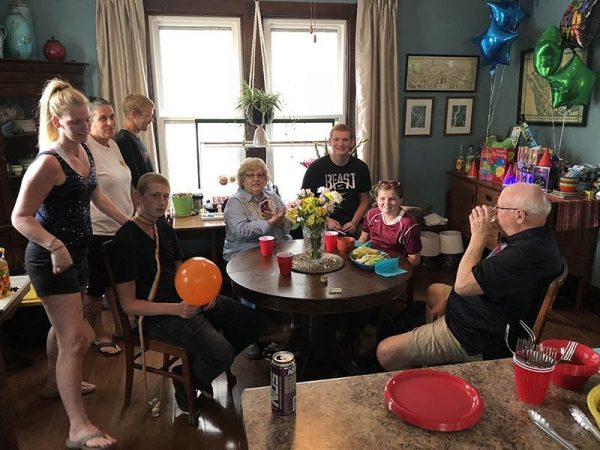 The traditional blowing up the candles: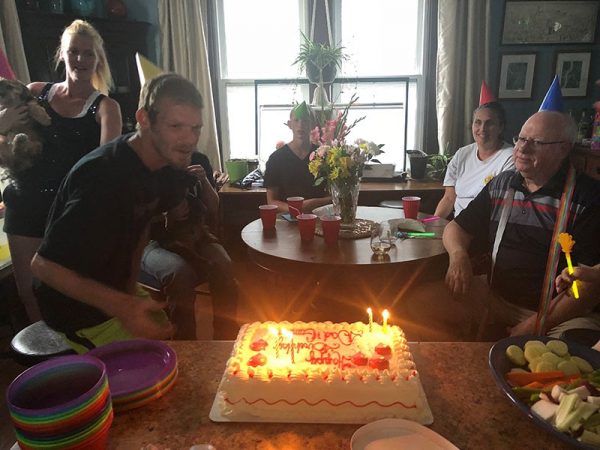 The dogs were invited too: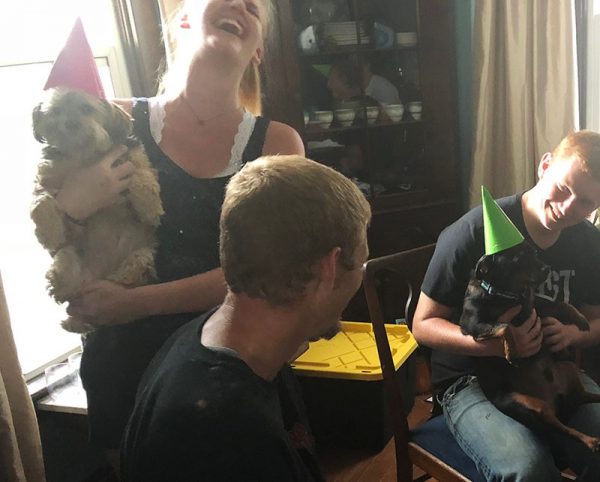 Dad, realizing his picture was being taken a lot by yours truly at one point blurted out "These pictures aren't going up on the internet and that damned blog are they? I never signed a waiver. I will sue and take you down." So let's go out in a blaze of glory.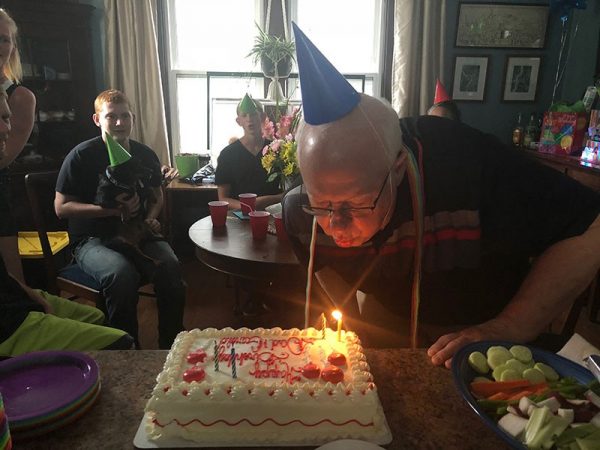 Mom and dad have gone home, and I think Gerald and Landrea are not far behind. The kids and I are going to have movie night and maybe eat more ice cream which I can tell you because their parents do not read the blog.