I dunno where everyone else went, but I decided I should check on you heathens before I go to bed and was surprised to see you all were prattling along in that stale old birthday thread. I am tired and am ready to hit the hay in my new quilt which I love and I don't care what you all think: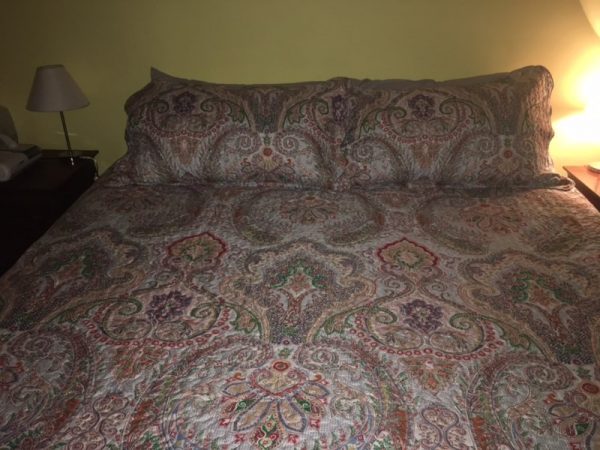 Also, someone in the other thread mentioned that all the pictures I show have fresh flowers. THIS IS TRUE. I have to have them in the winter because if I do not use my SAD lamp and have flowers IT GETS DARK AND UGLY UP IN HERE and I'm not talking about the lighting. Plus, my local Kroger always has fresh flowers that they mark down to damned near nothing if they don't sell quickly, so I pick them up on the cheap. Like 5 bucks for a bouquet that if you water and use the plant food will last two weeks.
At any rate, dad brought some of his gladiolas over from the garden: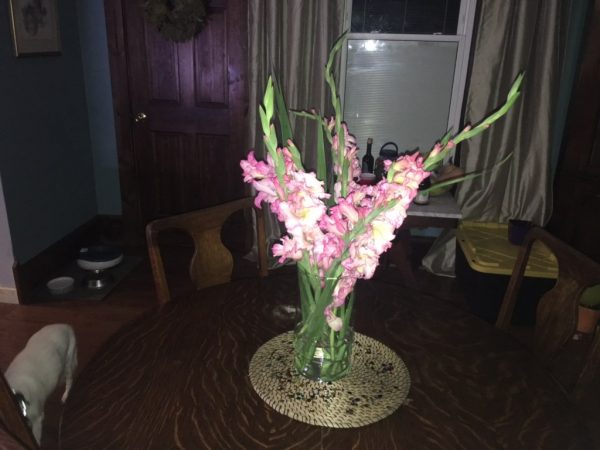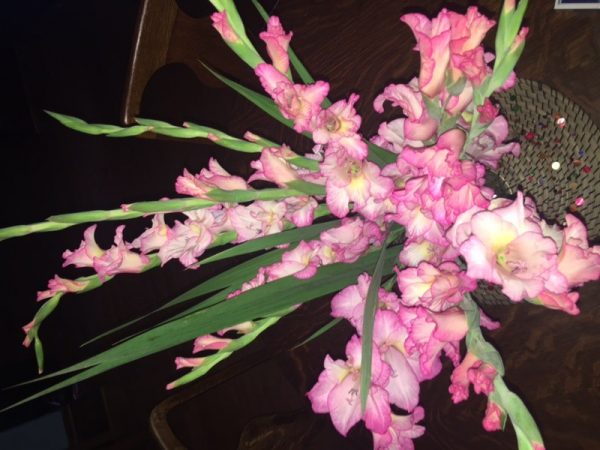 Maybe I am an odd bird, but flowers really make a difference, particularly with my mental health. I'm going to sleep like a baby tonight.