I am pleased to report that even though it rained much of yesterday and all day today, the grass and willow tree are DOING THEIR JOB and there is only a slight bit of standing water: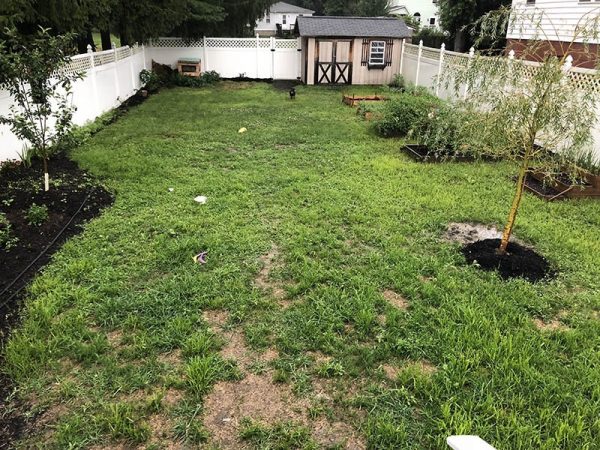 Lily has been very playful today, which is odd because normally a day after chemo is a slow day. Regardless, here she is demonstrating a proper sploot(Tammy just taught me this is called a sploot, we always just called it froggy dogs):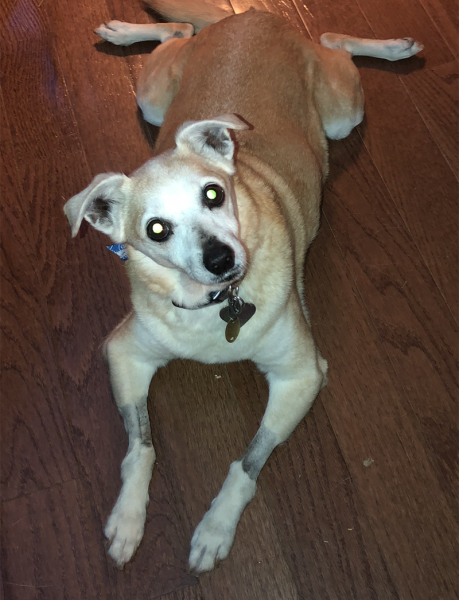 And here goofus is making her bed and then acting sheepish when she notices me watching her:
And now she is sitting here helping me write this post: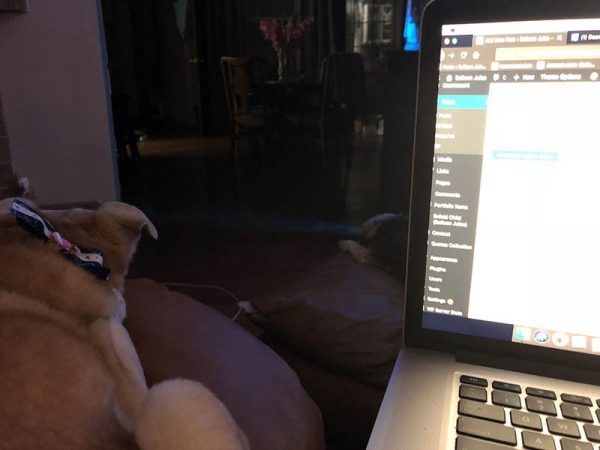 If you look closely, you can see Sam on the ottoman. BTW- Rosie is pissed because I tricked her and gave her a bath and she won't even make eye contact with me.