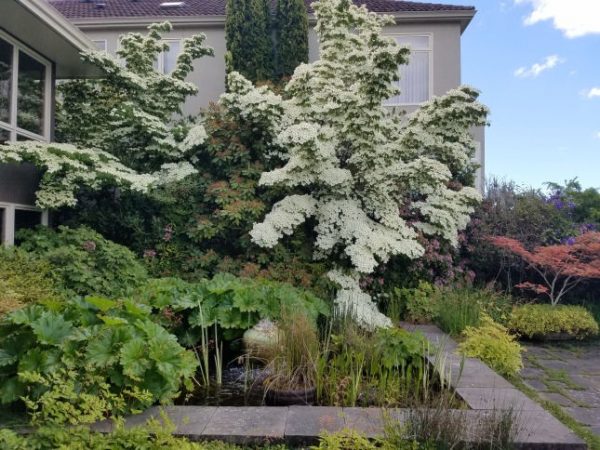 Because I think we could all use some serenity, great shots from commentor Dan B:
I think the pictures were taken in south Bellevue, Wa, across Lake Washington from Seattle.

Wobbles the kitty would be in a garden in the Beacon Hill neighborhood of Seattle.
***********
I'm finally starting to get some ripe tomatoes from my rootpouch 'garden' north of Boston. Ate the first fine, fat Carmello with some marinated feta from a local farmstand and a little olive oil… and remembered why I go to so much trouble and aggravation every spring!
What's going on in your garden(s), this week?