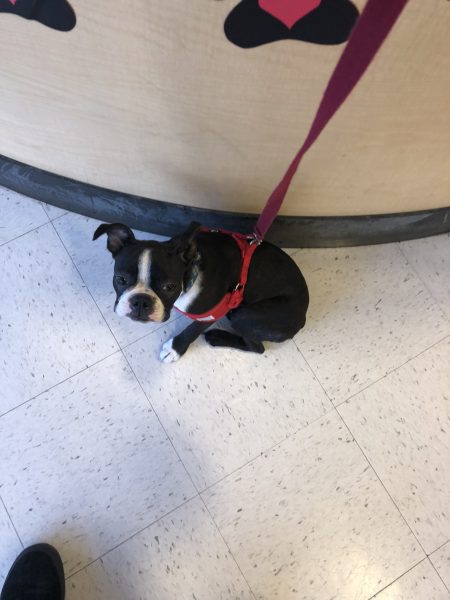 Badger and I had puppy school last night. He's in the middle of the class, I'd guess — better than some, worse than others.
He and I both live very cloistered lives, I realized. We're not used to interacting with strangers, and it stresses us out.
In him, this anxiety manifests as trembling, irritability and occasional growling. Same here, I guess.
Next week, we're working on "leave it!" Hopefully I'll benefit from the training; "leave it" has never been my strong suit.
Open thread!
ETA: When we got home, we were so keyed up from the experience that we needed to decompress in our own ways. He ran around like a maniac, and I had a glass of bourbon. Later, he mounted sneak attacks on my husband and me while we dozed. Next week, maybe Badger will have the bourbon and I'll run around the block…