Hello, my pseudonym is Major Major Major Major, and I am, apparently, a blogger.
As many of you already know, I'm a prolific commenter here. (For those who didn't know that, now you do.) Recent-ish-ly, I've been working with Alain on various improvements to the site. These efforts kept hitting the same snag: developing anything for a system you don't have access to is terrible. So Alain gave me the keys to the production server. Somebody had the bright idea to give me the keys to WordPress too, so here we are.
I know I'm supposed to say something snarky here, but I really do think it's kind of an honor, so hey, thanks!
Now. Before you complain about the site in the comments, let me say that we are aware there are many issues. We might even be aware of yours! But BJ is nobody's full-time job, so, well, you know how triage works.
As for posting, I'm going to keep that light. As Alain mentioned, I'd like to start a twice-monthly series where we can all talk about good books to read. I may do the first one on Sunday. If there's interest, I may also start a feature where we can talk about video games. Let me know. Finally, I may jump in with a west coast late night open thread on evenings where there's a need.
Bio and pet pics below the fold…
I'm a web developer in San Francisco with an enormous cat named Samwise and a husband named something else. Generationally, I'm an early millennial, which basically means I'm a digital native but I don't understand Snapchat. I am on Twitter though, so if that's your thing, feel free to follow me. It's mostly art and nerd humor, programming stuff, and the expected politics of a neoliberal shill.
(Speaking of my Twitter account, my identity is obviously not a secret, but my name is very rare and I ask that you not use it here in text.)
I am also apparently a writer, in the sense that somebody recently paid me for a short story, which comes out next Friday. I'm also working on my third novel, which is the first good one I've written.
Without further ado: Samwise!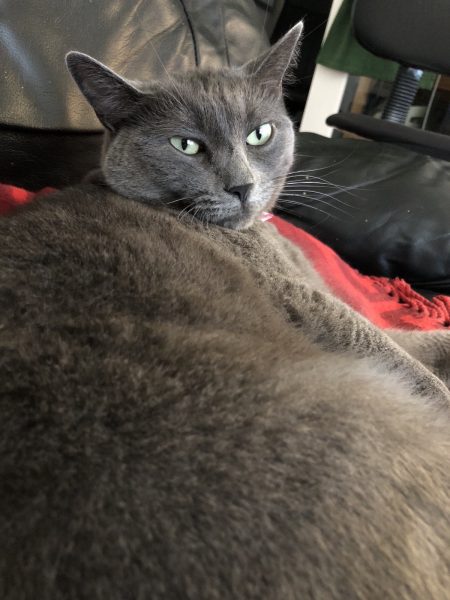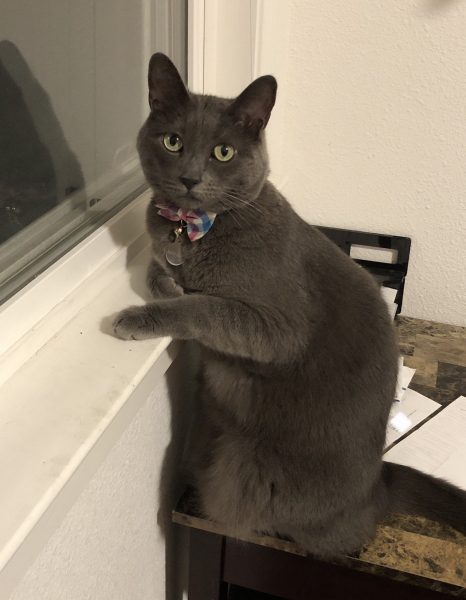 Open thread.