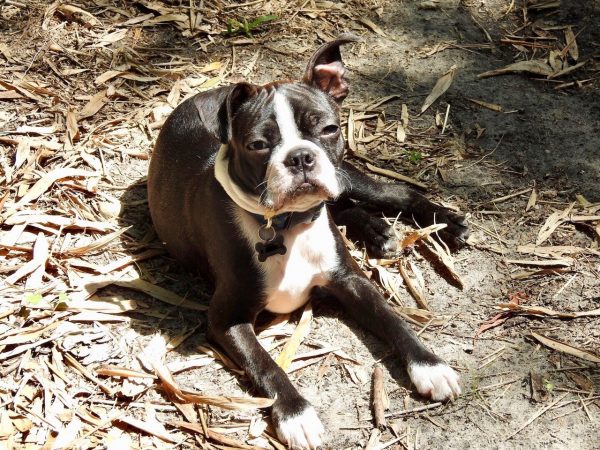 Here's Badger hanging out in the side yard with a bamboo leaf stuck in his jowls. He browses on the bamboo stalks as if he were a panda, and he has the coloring for it.
Earlier today, when I was at my workstation by the window overlooking the side yard, I caught sight of him spinning around as if chasing his tail. Only he doesn't really have a tail — just a little bit of fluff like a rabbit.
Upon investigation, I found that he'd somehow managed to get a strand of moss wrapped around that nub of a tail, and that's what he was chasing. I wish I'd taken video of him spinning around — it was hilarious. But at the time, I thought there might actually be a problem, like wasps attacking his bum or something. You never know around here.
Open thread!
PS: In case you missed it, John posted about a fellow Juicer in need yesterday. I tossed in a few quid. Maybe you can help.