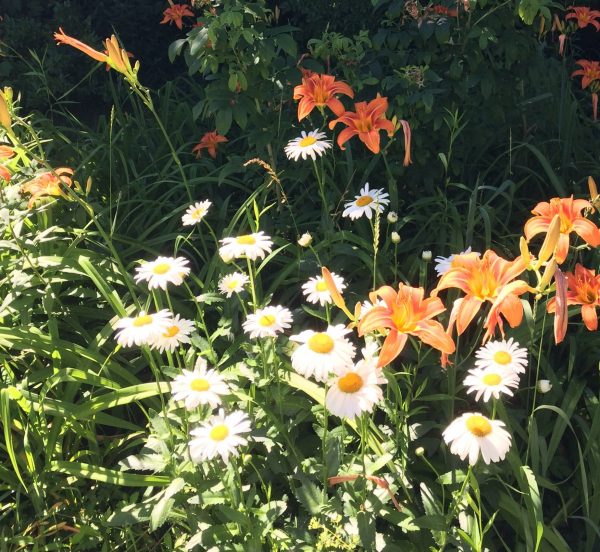 From proud commentor Gelfling545:
I thought I'd send along a few photos of my "happy accidents" in the garden.

The first [top] occurred when the neighbor's daylilies migrated to an area where not much would grow in my yard. The daisies leapt across from the other side of the yard.

The second happened when I was too slack to remove the finial of a garden structure brought down by heavy wind and the roses decided to grow through it.

The third was the result of my greed at the plant nursery – plants I had no actual place for. I stuffed them into a pot to keep them alive and I'm pretty pleased – and surprised with the result.

The garden keeps rewarding my bad garden practice in not having a plan but just thinking hmmm, I'd like one (or 5) of those.
***********
What's going on in your garden(s), this week?