I suppose now's as good a time as any for an open thread.
I had a bit of a rough day. Nothing in particular happened; I was just exhausted the whole time. Well–the three-hour meeting probably didn't help.
Anywho. On the train ride home, I saw a tweet that reminded me of Cole's Sesame Street thread from yesterday:
my favorite thing about Sesame Street is that everyone's more concerned about Oscar being a grouch than the fact a vampire lives there

— Reverend Scott (@Reverend_Scott) August 1, 2018
…which reminded that I had some quality grimdark cat content to share…
Honour the days to come when man is but a memory. I'm eagerly awaiting those days of eternal void. pic.twitter.com/HTI61WB2EV

— Black Metal Cats (@evilbmcats) August 1, 2018
…and wouldn't you know it, later in the evening, I had a nice photoshoot with a similar-looking cat: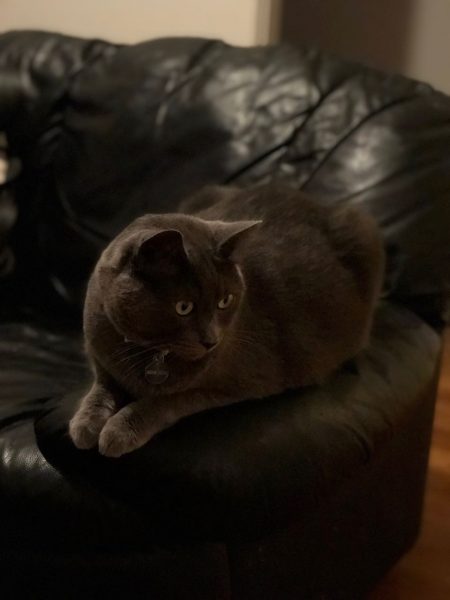 The one okay part of today, other than this lovely picture, is that I am now a published fantasy author. The magazine responsible is available here; mine is the first story. It will be available free online starting Friday. (Don't worry, I'm sure I'll find a way to work it into a post then too.)
Caption contest?? And open thread!