According to Vanity Fair, working at the White House is increasingly like serving on a certain destroyer-minesweeper careening through increasingly violent storms while its captain chases wisps round the wardroom.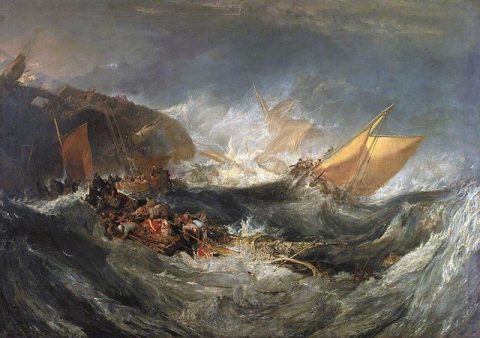 Exhibit A:
"The Manafort trial is spinning him into a frenzy," one Republican in frequent contact with the president told me. Another Republican told me Trump thinks "the only thing the trial shows is that Manafort is a sleaze."
That's one way of looking at it. Paranoid narcissism has a way of producing erratic (he said politely) behavior under stress:
Sources say Trump is increasingly taking his legal defense into his own hands—very much at his own peril. The Sessions tweet crossed a line into what many interpreted to be outright obstruction of justice. Trump also is arguing that he wants to sit for an interview with Mueller, against his lawyers' advice, The New York Times reported. [links in the original]
It doesn't help that Only The Best People ™ enable such well crafted plans:
Trump's latest attacks on Mueller are partly being enabled by conversations with his attorney Emmet Flood, one source told me. "Emmet feels there's nothing there with collusion, so it's fine for Trump to comment and tweet…"
Steam, increasingly pressurized, seeks escape. Absent a valve, get ready for shrapnel:
Trump appears to be in earnest about his desire for Sessions to end the Mueller probe, and spoke of a timeline of a couple of weeks. Otherwise, Trump has threatened to fire Rosenstein himself.
Enjoy the ride. (I'm not…)
Open thread.
Image: J. W. M. Turner, Shipwreck of the Minotaur, c. 1810…and yes, this, like many of my posts, was prompted by a desire to showcase this painting.