Prediction is hard, especially about the future.  But a quick glance at the Wall St. Journal's Market Data page made my eyes pop.
I wanted to see if my general sense of unease around the financial markets had any quantitative basis, so I was looking up the price to earnings ratio of the major market indices.  The first number I noticed was the current p/e number for the S & P 500: 24.13.  That's only a smidge up from a year ago, but is still historically pretty high.
It is, it should be noted, nowhere near the stratsopheric numbers achieved in the 2009, when earnings crashed so far and so fast that market prices couldn't crash fast enough to keep up, but it is not far off those in the summer of 2008, just before the Great Recession became brutally obvious.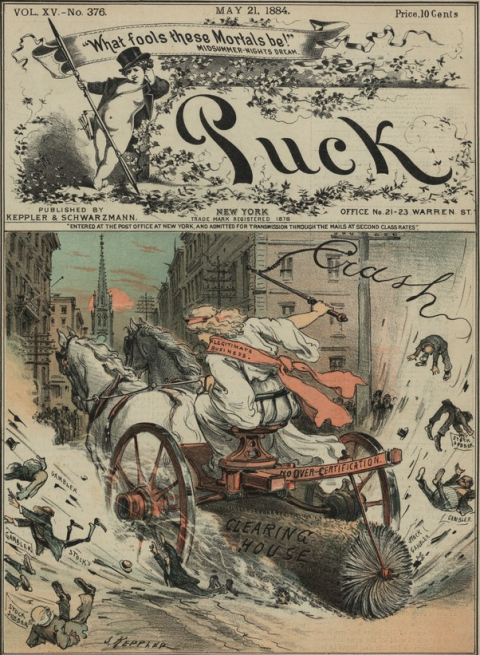 That's got me generally a little concerned, as it doesn't take much to spook "smart" money, and a high p/e is always a good excuse to sell.
But what made my eyes pop was the estimate of forward p/e: 17.65.  That is, in essence, a prediction that company earnings are going to improve significantly over the next year — enough either to ease the market into a soft landing, a return to more historically normal valuation, or (if you're an ebullient sort) to keep the market powering upward for a while yet.
That's all well and good, and as I'm a lot closer to retirement than my first day at work, I've got no objection to such an outcome.
But what has me antsy is that I don't know the assumptions that went into that estimate, and known or not, I don't trust 'em.  I'm writing now about the South Sea Bubble of 1720, and I'm continuously struck by how easy it was for very smart people — Isaac Newton, forsooth! — to persuade themselves the party would continue, even very late in the game.
All of which is to say that three hundred years of securities market adventures tell us that it's always when, not if for unpleasant surprises.  I don't know if one is imminent, but I do know two things: given current events, a big crash could produce true social and political ugliness in a hurry; and there are at least a few reasons to watch out for market hubris.
Any jackals got a similar feeling? Any actually knowledgeable types out there want to weigh in?
Necessary disclaimer:  I'm not a financial expert. I do not watch the markets closely.  Most of my retirement funds are in the most boring possible index funds I can find.  I have enough time — a decade-ish — so that I can ignore near term gyrations (ask me again around 2025 how I feel). And I'm certainly not an expert on company valuation, or the connection of or utility of macro- and political economics to something as fine-grained and context-dependent as a market investment.  I'm not a financial advisor, nor do I play one on TV.  I'm just a guy getting a little queasy.
Also too — a guy who thought we could use some more thread.
Over to you.
Image: A Stock Market Cleaner, cover of Puck, v. 15, no. 376,  May 21, 1884