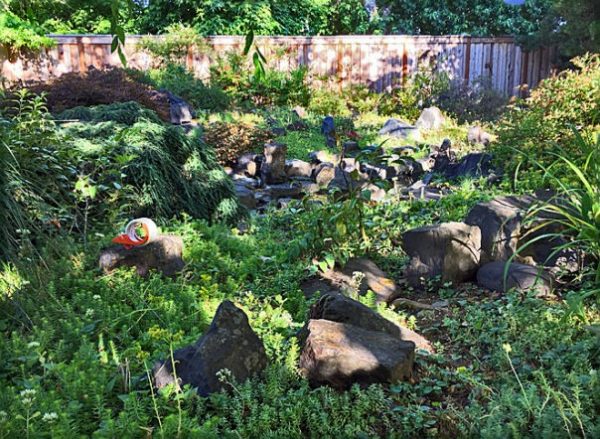 Wise & intrepid gardener Marvel, in mid-July:
We're finally seeing some serious heat in the Willamette Valley (90s all week) — the Summer started so mild, most of the veggies have just been, well, vegging out. This week I expect (no: DEMAND) some significant growth out there.

This will be our last Summer on the 3/4-acres we've called home these last ten years. Keeping this much landscape from overtaking the house, the cars and our good-natured selves is a younger person's game so we've found a home with a smaller lot and will be moving soon. Gonna miss the place and its green beauty, but we'll carve out some loveliness in the next place, too.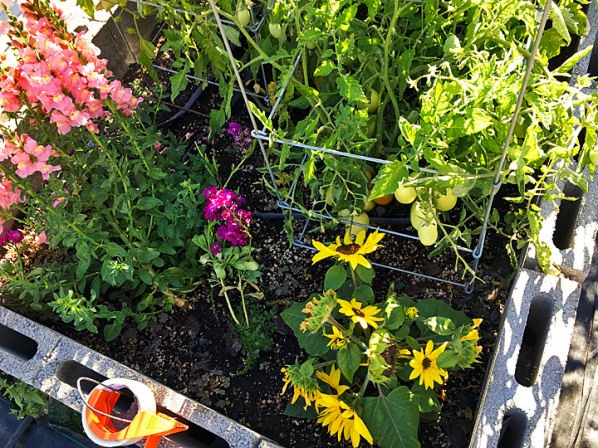 ***********
Here north of Boston, we're among the many suffering what I think of as Florida weather — high temps and horrible humidity, in the 70+ range. Scattered thundershowers bringing down power lines here & there across the region, but not enough precipitated moisture to break the streak. My cherry tomatoes flower but don't set fruit; their larger cousins refuse to ripen properly; and even with my varmint waterer conscientiously topped up, something is leaving half-eaten green tomatoes littering the yard. UGH.
What's going on in your garden(s), this week?