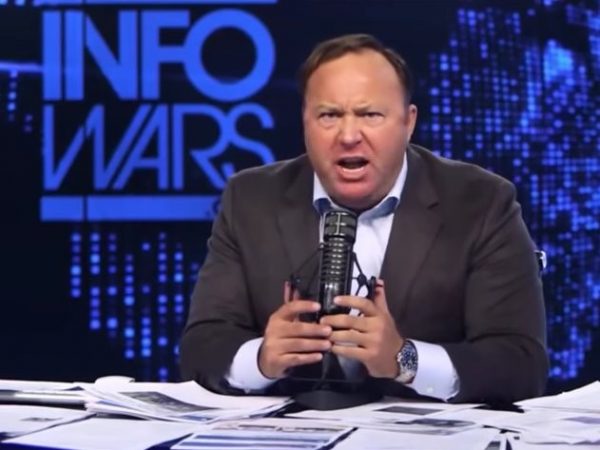 Pustulent anthropomorphic anal cyst Alex Jones and his posse of choad hurling gremlins at InfoWars have FINALLY been banned from several prominent social media sites:
YouTube, Facebook and Apple have taken steps to remove content associated with InfoWars and its founder Alex Jones.

Each social media platform said Monday that it had removed content from Jones or InfoWars because it had violated their policies. The companies' moves shut down key distribution channels that had given the controversial media figure easy access to millions of internet users.

The most dramatic action came last, from YouTube, which is owned by Google (GOOGL). It removed many top channels associated with InfoWars, including The Alex Jones Channel, which had 2.4 million subscribers and videos that were viewed over 1.5 billion times.
Spotify has also removed Jones after a large movement on the intertrons had people unsubscribing en masse.
The question is "Why now," when it's been pretty god damned clear for quite some time that he's the human equivalent of ebola diarrhea in a crowded subway platform, spewing his noxious filth all over the place and infecting the public discourse with his waste and bile.
The answer, of course, is pressure. That's all these corporate entities respond to- pressure. If you are looking to our corporate shitlords who have gleefully participated in the fleecing of America for moral guidance while occassionally having a "green week" or chucking a few coins at the muscular dystrophy or breast cancer, you're doing it wrong. You need to get in their face, tell them that in no uncertain terms to fix themselves or get fucked. It works. Google "sleeping giants boycott."
And no, Alex Jones's first amendment rights have not been violated. He can build his own fucking network.