Some of you wanted to see the wall a very talented stone mason was building for me when I exclaimed about it on Twitter the other day. Yes, you look like jackals on Twitter too!
Here is the wall. I have planted a number of (relatively) local perennials behind it, hence the white tags, which will work their ways out or become cracked by the sun. I will remember the names of most of the plants, some of which I know already.
Further behind the adobe-looking wall to the left is a plant (actually several of them) that I am very pleased with. It is the one on the left, which is blooming today. You can just about see the purple toward the back of it. I am pleased with it because it grew, all by itself, from the plant on the right, which I planted. They are desert four o'clocks and several other small ones are starting in various places.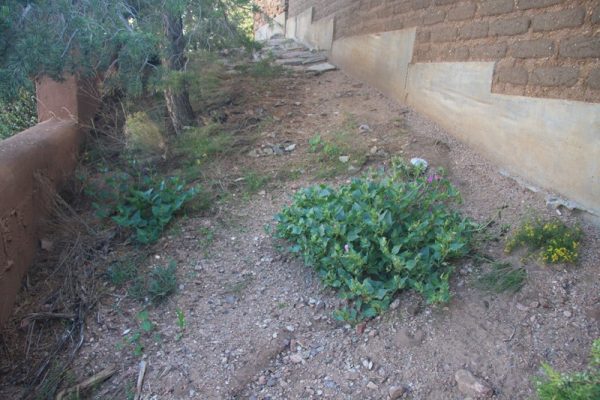 One of my ambitions has been for the natural plants to reproduce themselves. Neither of those plants is blooming profusely, but here's another that is.