My mother and I are currently engaged in a heated (not really, because she is wrong and crazy) dispute. A new restaurant opened up in the big city of Wellsburg called Dovetail Fire & Ale. It's located where several other restaurants have been, but I think this one will last. I had delicious fish tacos for lunch today (I added the strips of jalapeno because well I don't have to justify myself to you people):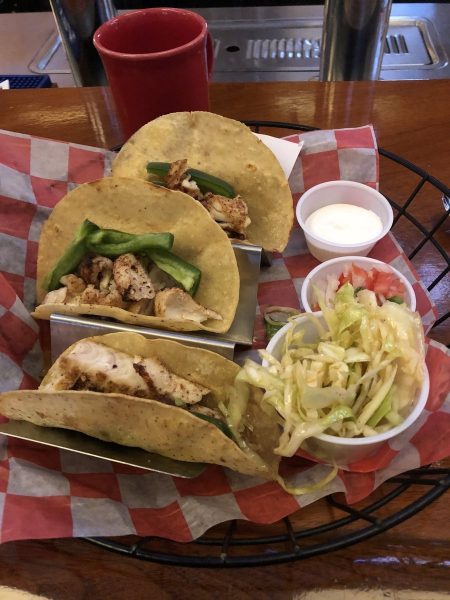 But I digress. The other day, somehow the new restaurant came up in a conversation with my mom that mercifully did not include any discussion of the Pittsburgh Pirates, and she asked where it was and neither of us could remember the name of the two previous restaurants (which could explain why they went out of business), and I said "Oh you know where it is, it's right next to Joyce's." Joyce, fyi, is the barber (barberess? She's not a hairdresser because she doesn't do women's hair never mind this does not matter) I have been going to for the past decade.
My mother then stated- "That's not right next door, it's down the street." I responded "whatever, it's right next to it, like fifty yards away" and she said "It's half a block a way it's not right next to it." Reminder, we are talking about Wellsburg city blocks, not NYC blocks.
This dispute has been going on for three days, and is now to the point that dad felt the need to chime in and inform me that my mother is right, the new restaurant is "down the street." Dad is not a neutral subject on this because he thinks I am wrong about everything and he has a close relationship with one of the parties in the dispute.
I now provide you with visual evidence: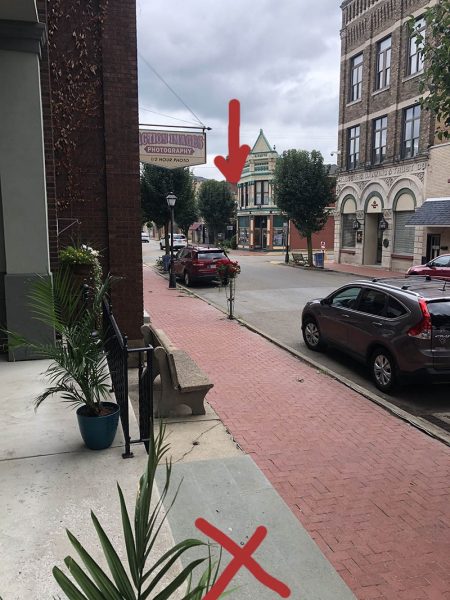 The arrow represents the barbershop. I am standing right in front of the restaurant, marked with an X.
Google maps: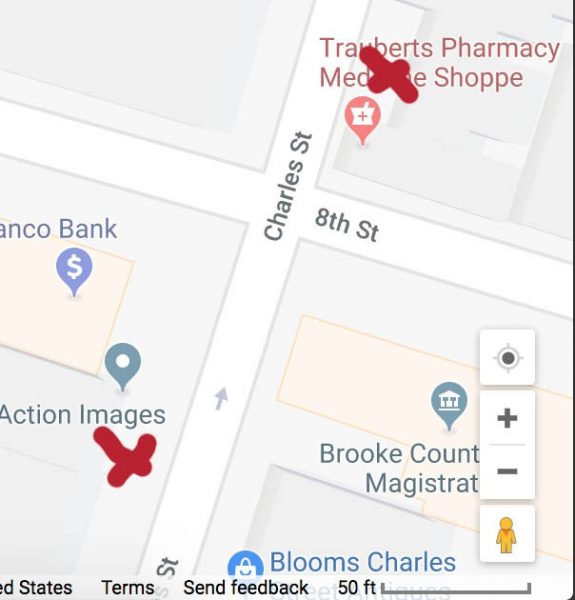 The top right X is the barbershop, the bottom left X the restaurant. I have included the scale so you can see that that the distance between the two is smaller even than the stakes in this argument. I can walk this in the middle of August without even saying to myself "dammit it's hot I hate August." I can throw a football that far with a reconstructed shoulder. Actually I can't, but your average college kid could.
Clearly, the restaurant is right next to the barbershop.
The defense rests.