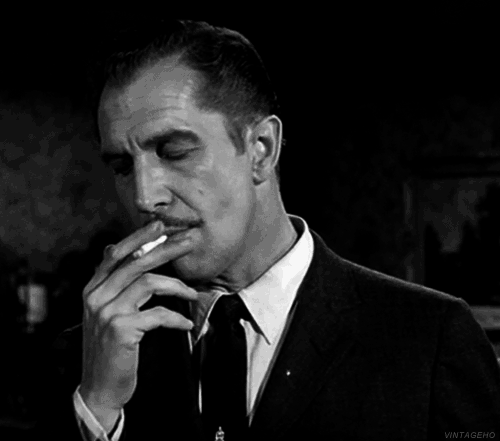 I put the remember-me checkbox back on the desktop site*, so now you have to humor me. ?
*(If you would like to use the remember-me checkbox on your mobile device, you'll have to scroll all the way down and request the desktop site.)
This caught my eye while browsing the local news: Why Do San Francisco Psychics Need Permits From the Police?
Fortunetelling isn't just mentioned in the San Francisco police code. It gets its own section — starting with a rundown of all 70 things SFPD counts as fortunetelling.

This includes: clairvoyance, cartomancy, phrenology, tea leaves, tarot cards, coffee grounds, crystal gazing, astrology, palmistry, telepathy, and placing or removing curses.

"Fortunetelling," the police code reads, "shall also include pretending to perform these actions."

[…]

The application process for a San Francisco fortunetelling permit involves a background check, fingerprinting and even a public hearing. The fees are just under $350 — more than a permit for a masseuse, but less than one for a tow operator or walking-tour guide.
But why?
Unlike other Bay Area cities that require fortuneteller permits but don't explain why, like Benicia and Lafayette, San Francisco says these permits are to help fight fraud. The police code says the regulations should "protect the public by preventing people who have been charged with deceptive practices from having easy access to persons who may be vulnerable to fraud or confidence games."
Fair? Although…
Of course, when it comes to fortunetelling, the very notion of fraud is a subjective one.
Well, as long as it helps.
The S.F. District Attorney's Office has received zero complaints in the last couple of years. The SFPD wasn't able to say how many reports it has received about this kind of fraud recently, because fortunetelling fraud is not a unique category of crime it tracks.
Next, a shameless plug! Speaking of urbanite occultists, my new short story is now available for free online if you'd like to read it.
Last night, Murray called with another bunch of prophecies, so Yonatan Kaplan hasn't slept yet. He stayed up preparing dossiers on some doomed socialites instead. Now it's a little after dawn, Friday morning, and he's standing in line outside Fox's Bagels with a thermos and a tote bag. He's shaky from too much caffeine and too little sleep, but he doesn't regret it. The socialites will die this weekend, according to Murray, and Murray's got a good track record. When they do die, the obituary writers will call the Morgue—The Pre-Morgue Clipping Service, Yonatan's business—to buy the dossiers, expecting the usual thoughtfulness and prescience. So it had been best to begin the work immediately.

The line shortens when a gaggle of tourists leaves Fox's. Yonatan steps forward, fills his thermos lid with hot tea, and covers a yawn with the hand still holding the thermos. He thinks back to Murray's sneering tone when he 'apologized' for calling so late, his fake sadness that Yonatan would stay up all night working. It doesn't matter if Murray made a lucky guess or if it was knowledge from Murray's divine gift—either way, it's rude to mock a man for doing his job. Yonatan takes a big drink of tea and frowns. Fucking prophets. They're nothing like what you read about.
Extremely loosely inspired by an exchange between NotMax and BillinGlendaleCA, as I recall. Share and enjoy, if you like.
Open thread!