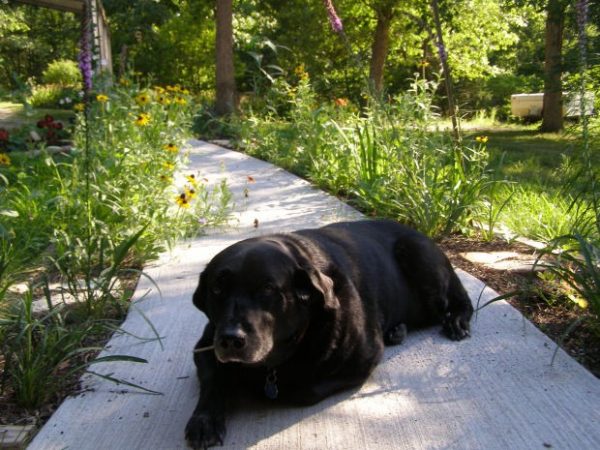 … from indefatigable gardener & photographer Ozark Hillbilly:
This year's main gardening project started last year just before the Eclipse, when I tore up the old worn out flagstone path with a skidloader.

The skidloader had a 6'wide bucket. The new concrete sidewalk being only 3′-6" wide, that left me with 2′-6″ to play with. So I did.




I started the plantings by sowing wildflower seeds in early February (was almost too late for good scarification) — Black Eyed Susans, Indian Blanket, and Mexican Hat.

Then as Daffodils started coming up I added them and Irises (only a couple Irises bloomed and no Daffs did). Also split some Hostas and put them in the shady areas.

I bought Bleeding Hearts, Astilbe and fern roots (none of which bloomed this year but all of which are still breathing) and bought some additional bulbs: Blazing Star (which the bumble bees love), Lillies of the Valley (which I think were a failure), and one or 2 others I can't remember!

I also bought a wildflower mix on a whim and started some pots of them which then got transplanted into vacant spots. Did the same with some Coleus and Columbine seeds.

All in all it was probably too much and I will be thinning things out next year, but for right now I am reasonably pleased with the results.
***********
What's going on in your garden(s) this week?