Several somebodies here recommended Hannu Rajaniemi's The Quantum Thief to me recently. I just finished it, and–thanks! Just what I needed. I especially liked the artful lack of exposition, which always stands out in a genre known for the opposite.
But it got me thinking about doing another book recommendation thread. I think this Saturday seems good. There was a suggestion to focus on a narrow genre, and was wondering if anybody had thoughts. Thoughts?
The Quantum Thief also got me thinking about Cowboy Bebop, probably due to the preponderance of artful Martian capers. I kept hearing this song in my head.
Thanks for reading. You may now have a picture of Samwise, who likes to sit on rectangles.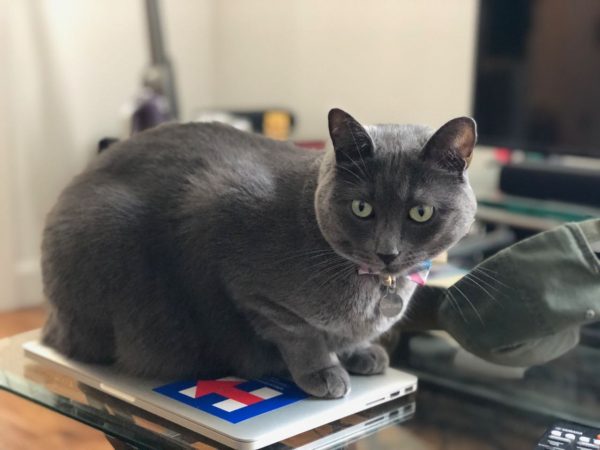 Open thread!
p.s. Anybody pick up Battle for Azeroth?