Picked up some more discount flowers at the grocery today. I suck at arranging them but they are pretty anyway: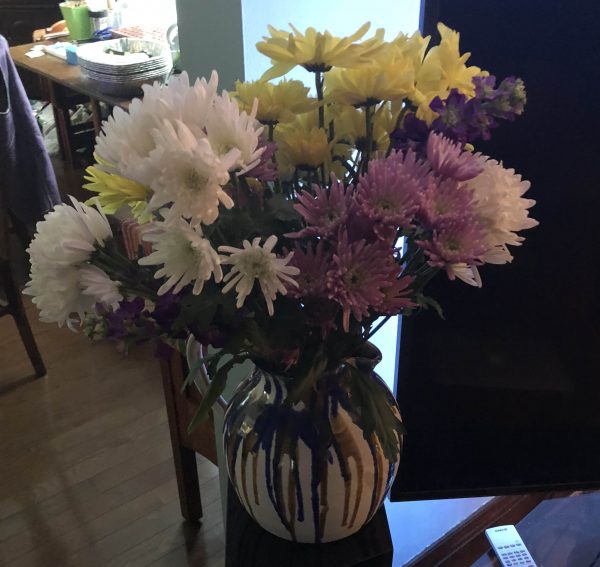 In site news, apparently one of the ads is going across the screen. That is not supposed to be happening and as soon as Alain is back, we'll deal with it. We are looking into the annual site redesign (it's been over a year I believe and Major and Alain are tired of patching shit and I don't know my ass from a hole in the ground), so maybe by next week or the week after we'll have something.
All of my animals are snoring. Again.