Trump: the press is the enemy of the people and i wish i could put them in jail

Ocasio-Cortez: one (1) event will be closed to the press so I can speak to constituents from vulnerable communities about sensitive issues that impact them

Mainstream reporters: these are the same

— Kate Aronoff (@KateAronoff) August 17, 2018
The other day, AOC held a public event for her future constituents, focusing on issues of domestic violence, immigrants, etc. The forum was closed to the press, and our intrepid media HAD A FUCKING SHIT FIT:
Our community is 50% immigrant. Folks are victims of DV, trafficking, + have personal medical issues.

This town hall was designed for residents to feel safe discussing sensitive issues in a threatening political time.

We indicated previously that it would be closed to press.

— Alexandria Ocasio-Cortez (@Ocasio2018) August 17, 2018
They are attacking her because she is a woman, because she is young, because she is of the left, and they want to bitch slap her and let her know who is boss. Actually covering her positions on issues is much harder than the easy script- "She's inexperienced, making rookie mistakes, and she's not ready for prime time."
There is a reason she might want to meet with these people without the media there: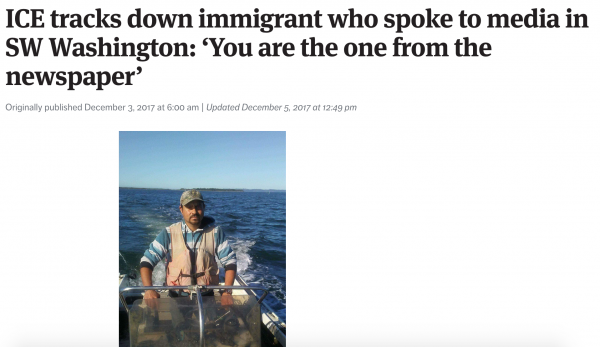 Not to mention ICE is now carjacking people as they drive their pregnant wives to the fucking hospital to give birth: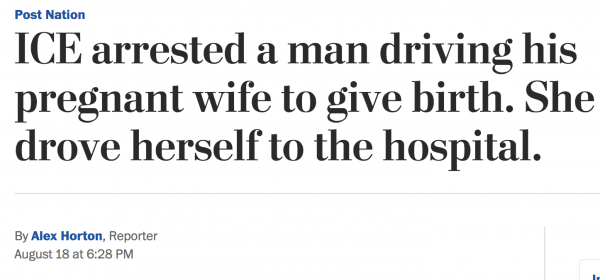 That was on Wednesday. I'm surprised these idiots in the media are not asking her about Hillary's emails. I fucking hate these people.