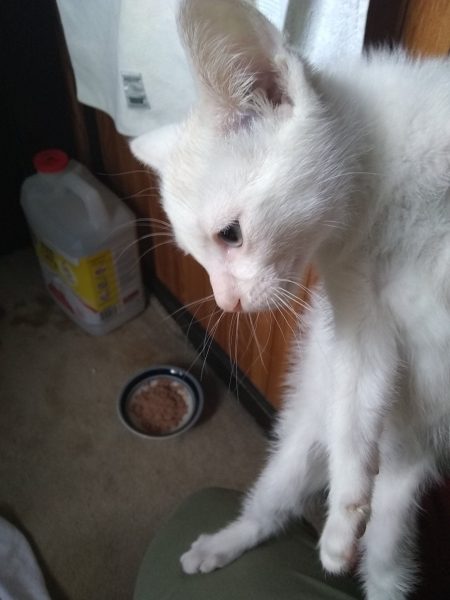 Something cheerful to start the week, from intrepid kitten rescuer Satby:
People have been asking for pictures of the farmers market foundling. He's a bundle of energy and doesn't sit still really, but here's the best photos I've been able to get. Mostly my pictures are of a blurry rear end as he runs somewhere else.

I'm revising his age down to no more than 4 weeks. As soon as he has some shots we'll see if one of the nursing mothers we still have in the rescue would wet-nurse him, though he's drinking kitten formula from a bowl.

ETA: Late breaking development: she is a he. Testes drop normally between 3-4 weeks or so, and this little character is right on schedule. So please correct the pronouns in my earlier email ?