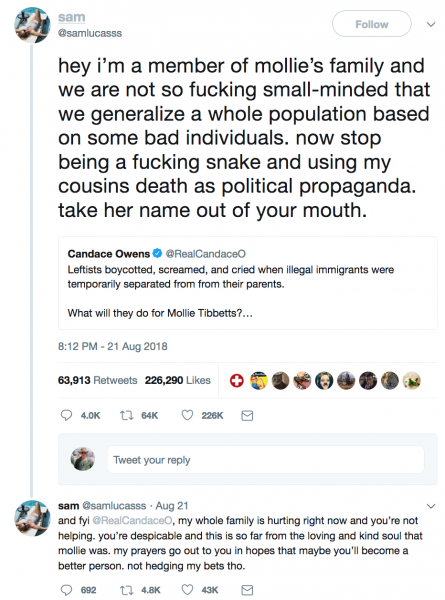 So yesterday, while half of Team Trump was being sent to jail for decades, over at Trump TV aka Fox News, it was wall to wall Mollie Tibbitts as they attempted to distract and deflect with their ongoing attempts to start a race war over illegal immigration. Not only is the family of Miss Tibbitts not having any of it, but we seem to have run into a little bit of a hitch with the narrative:
Cristhian Rivera, the man accused in the death of Mollie Tibbetts, worked for a Brooklyn-area farm owned by the brother of a prominent Iowa Republican.

In a statement Tuesday night, Dane Lang, of Yarrabee Farms, said Rivera was an "employee in good standing" and was "shocked to hear" Rivera was implicated.

In the statement, Dane Lang said Rivera worked for Yarrabee Farms for four years and "was vetted through the government's E-Verify system."
Oh.