It's mom and dad's 50th anniversary this weekend (more specifically, tomorrow), so we had Anne fly in from Connecticut to surprise my parents at brunch with Devon in Pittsburgh: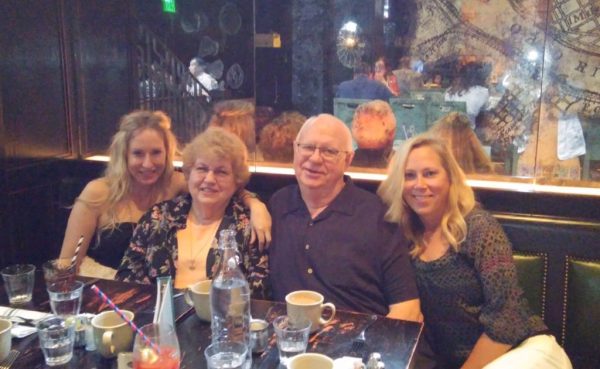 Tomorrow the whole family is meeting for dinner at Lidia's, which is apparently a top notch Italian restaurant run by Lidia Bastianich, a renowned chef. My parents are staying up in the 'burgh for a romantic weekend, so Tammy (adopted daughter) was asked to dogsit Ginny and Guesly because apparently I can not be trusted with their animals. I picked her up this morning along with Sam, and Sam barked so much that we took her into the store with us, but we disguised her with a wandering jew and another ivy: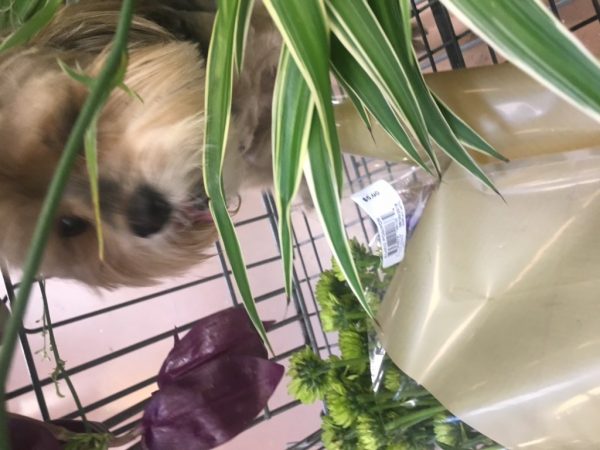 I'll be out of the loop until Tuesday probably.