Just got back from Pittsburgh where the family + Tammy went to dinner for their 50th anniversary. We started the festivities by opening a bottle of champagne left over from their wedding that my father kept in the dark and saved for this occasion, which if you ask me requires an almost fanatical level of preparation to plan 50 years in advance. I don't even plan a month ahead because it stresses me out: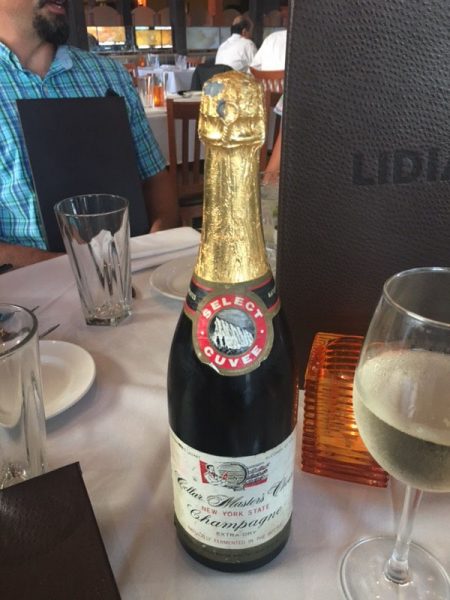 Unfortunately, the champagne looked like one of those glasses of brown water at a congressional hearing when an oil or gas company has ruined everyone's well water, and it smelled and tasted (so I am told) like a vinegary sherry. Dinner was good, but not the best I have ever had, but I would go back. The whole thing was nice and mom and dad had a good time, and dad turned into the kissing bandit after a few drinks: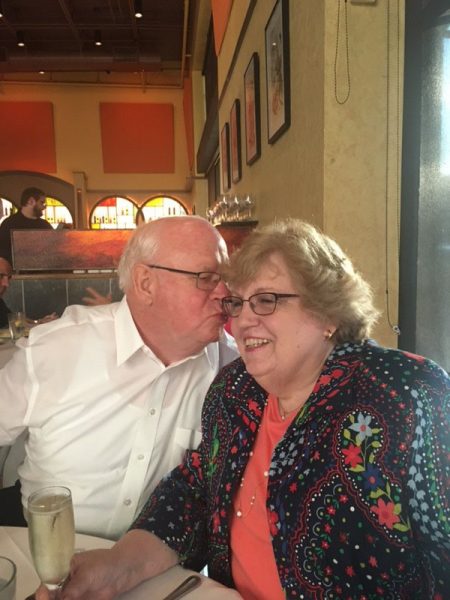 We took a group photo, and all of the pictures turned out like hell, but whatever: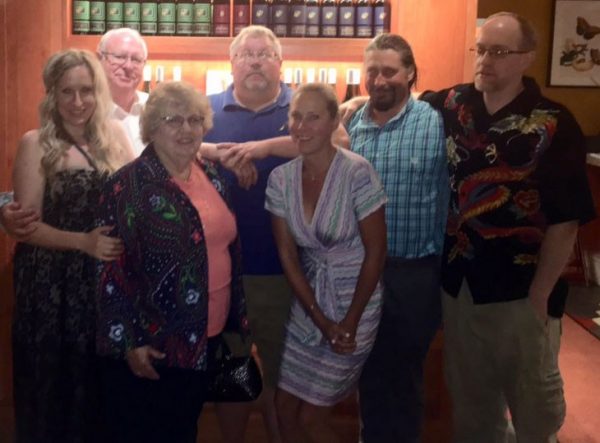 The middle half of the picture is my GINORMOUS FUCKING HEAD, and my family sort rotates around the gravitational pull of my melon. Did I ever mention that they had to special order my hats in the army and my drill sergeant once quipped "Private Cole your head is so big if you were a cowboy you would need a 12 gallon hat" which I still think is one of the funniest things I have ever heard.
At any rate, Happy Anniversary mom and dad.