I have awful upstairs neighbors. Clomp clomp clomp, all night long. They woke me up at 1am last night when something heavy hit the floor, bounced, and rolled. This happens all the time.
Weirdly enough, they're also like that in the daytime! Maybe they just have three big dogs, and leave medicine balls laying around. (Maybe they are three big dogs, in a trenchcoat–although how could three dogs afford a Bay Area rent, big or not?)
On Thursday, they were clomping around while I worked from home. At one point something crashed onto their floor. Samwise and I pulled the same face (yes, I was already taking pictures of him at the time):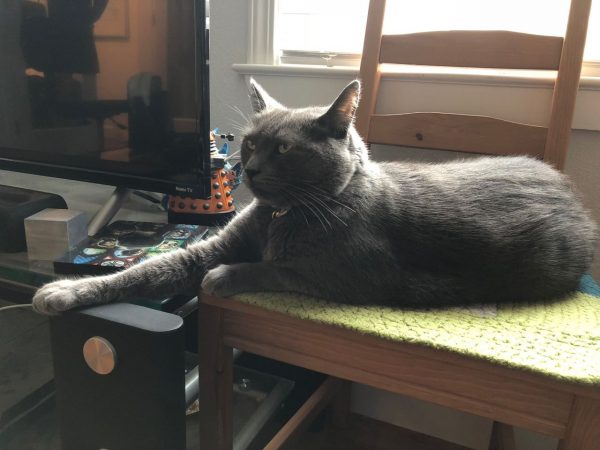 I seriously don't know what the deal is with these people. Maybe I should give the three-dogs-in-a-trenchcoat hypothesis some more consideration.
Open thread, because it's needed!