Spent the day in the big city taking Lily to the animal hospital for her chemo, and other than a little weight loss, everything is going great:

NEW WORD: FLOCCULATION!!!!!
She has been shedding a bit more and her fur feels coarser, but the doctor said that is normal and not to worry. It's also 5 kajillion degrees outside, and I would be shedding if I could.
The weight is something to keep an eye on, but she is still eating every day. I think the weight drop may be attributed to her going off the prednisone, which made her eat like a horse. They prescribed some mirtazapine to stimulate her appetite (holy fucking shitballs is that expensive), so I will keep an eye on her.
Regardless, she has been cleared for the beach, and was issued a regulation nautical bow by the nurses: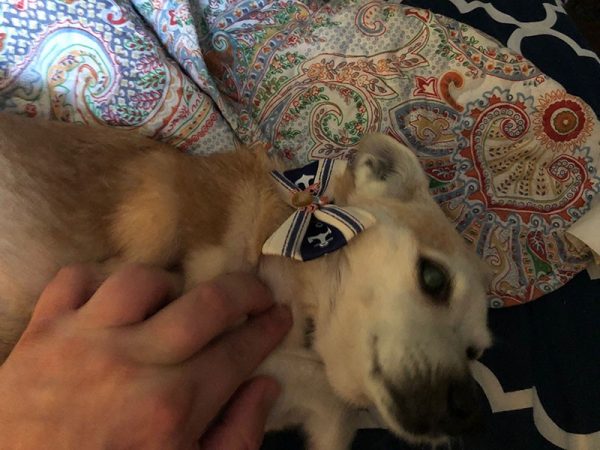 On the way home I stopped at the Brown's Orchard and Cider Company and picked up some cooking apples for dad, some gala apples for my mom, and I picked up a five lb bag of Gingergold and a fiver of Honeycrisp. The Gingergold were so good I can honestly say they were life changing or life affirming or something. I actually pulled over to eat it so I wouldn't be driving distracted. IT WAS THAT GOOD.
It's nice to know nothing unsettling happened in the news today while I was busy with Lily.
*checks headlines*
I'm going to go water my plants and pretend everything is ok.