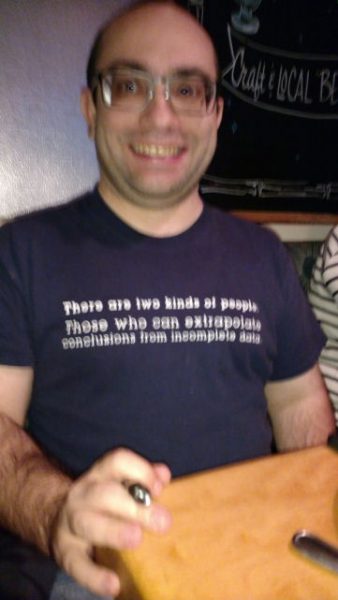 Via intrepid party-planner & commentor Lakhe:
Summer Shack was reasonable and tasty, but loud.

Most of us had forgotten that it was moving day for many, many students, so our tiny, narrow roads were a little congested, and even with our reservation we had to wait. However, it was lots of fun! I vote for next time in the 'burbs.

Given that it's the evil Web, perhaps people should not be named unless voluntarily?


[Insert wallflower joke] Why do cats like to participate in making the bed? This lump is Gretel.