Got a real mystery here. I went to get some gas and pick up some stuff from the big city, and when I came home, someone had been in the garbage: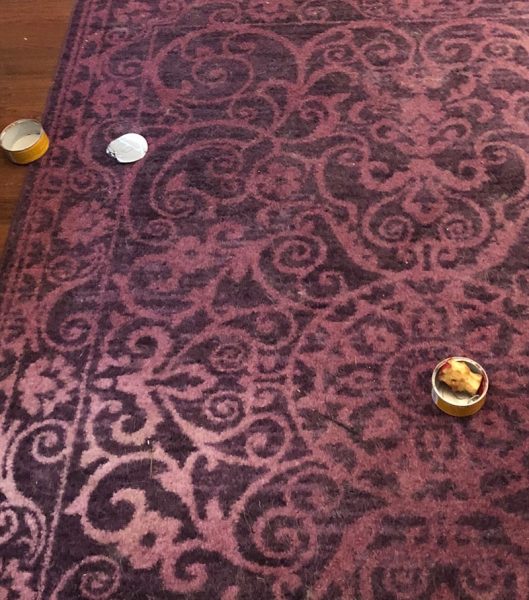 It wasn't Lily, because she was upstairs sleeping. Was it Rosie, seen investigating the scene of the crime?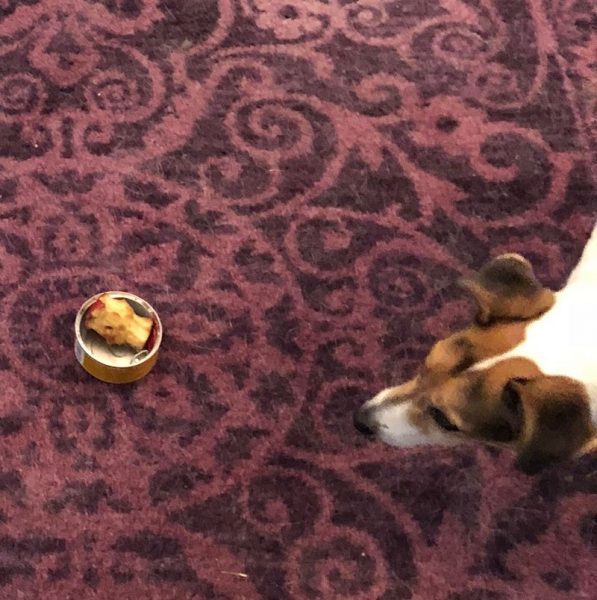 I think I may have found the culprit: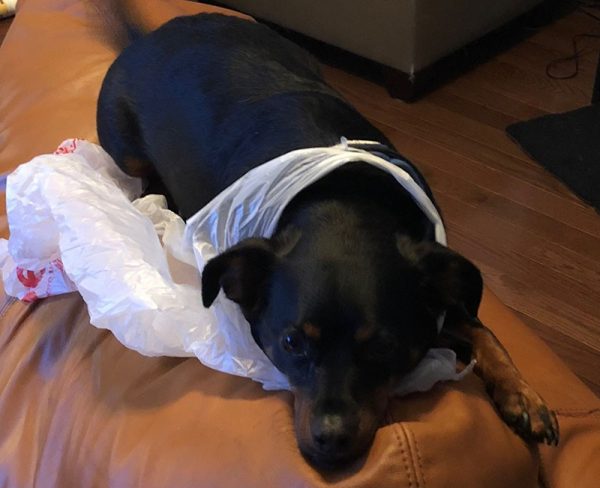 Asshole.