I am now performing voodoo rituals and whatever black magic is necessary to put the kaibosh on Hurricane Florence: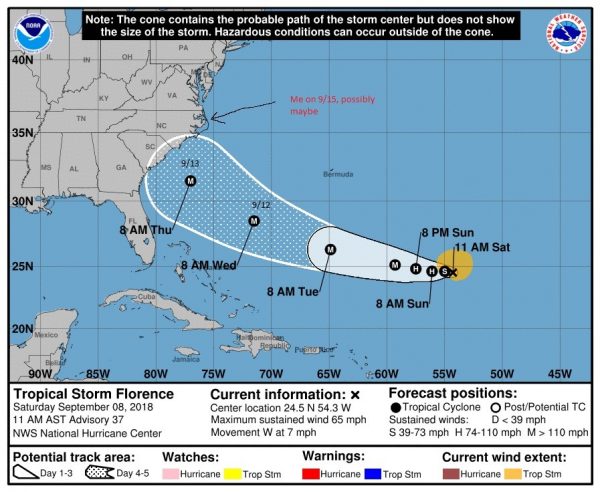 Best case scenario is for it to die at sea. Next best case is for it to turn sharply north and die down. Best case scenario FOR ME PERSONALLY is for it to turn south and take out Florida, but that would be horrible (although let me check the polling on the Nelson/Scott Senate race).
SHOO FLORENCE.
God damnit. I have the insurance but I really want a week in the sun.