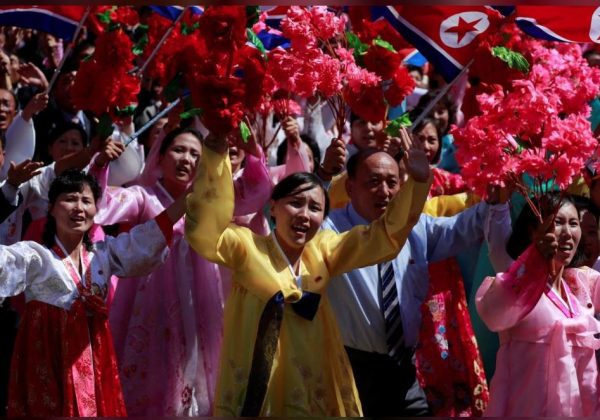 Sunday is running away faster than I thought it would, so I'm going to contract out the reporting to Josh Smith of Reuters, who was there. The photo is of spectators at the parade, from that article. There are more in the article.
Donald Trump recently received a letter from Kim Jong Un, but we don't know what was in it yet. There were no big missiles in the parade, and the Orange Emperor thought that indicated that North Korea is going to denuclearize.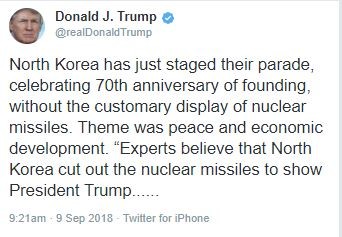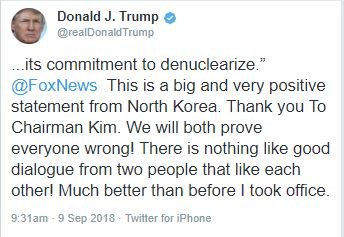 So far, to demonstrate good will, North Korea has dynamited the entrances to the tunnels at its nuclear test site, which can easily be reopened; partially disassembled a missile stand; and refrained from showing his biggest missiles in the parade, while presumably continuing to manufacture them and their nuclear payloads.
That word, denuclearize, shows up again. Trump, as far as we can tell, thinks it means North Korea's giving up its nuclear weapons program. Kim has made clear that he sees it as a long-term goal, when the rest of the world denuclearizes.
And, in case you were sleeping too well, here's another anecdote from Bob Woodward's book. Trump wanted to tweet that he was evacuating dependents of military personnel in South Korea. He was talked out of it. That evacuation would be one of the sure indicators of an attack on North Korea, and Kim would have taken it that way.