Beloved, indomitable commenter and talented lyricist SiubhanDuinne recently jumped out of a perfectly good airplane. She wrote the following narrative and submitted photos of that adventure just for us:
I've been a physically timid person just about all my life, with phobias too numerous to count — but for whatever obscure reason, sky-diving has been on my personal bucket list for years. I was given the opportunity to do my first jump as a celebration of my 76th birthday, a few weeks after the fact. It took place on Sunday, 9/9/18, at SkydiveSpaceland-Atlanta (actually located in the obscure little town of Rockmart, GA, pop. 4,100, about 70 miles west of the ATL). I was with three friends; of the four of us, only one had ever jumped before.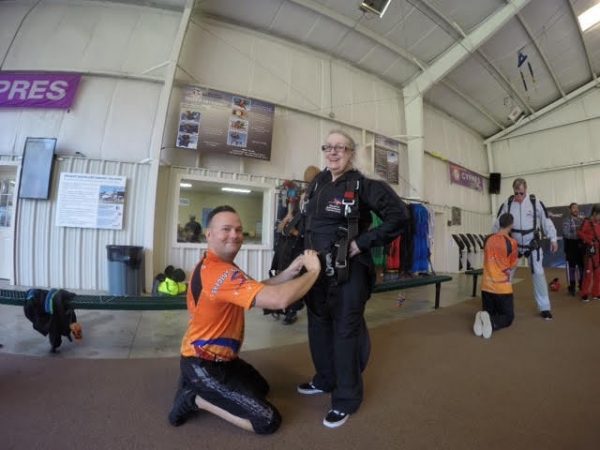 Story continues below the fold…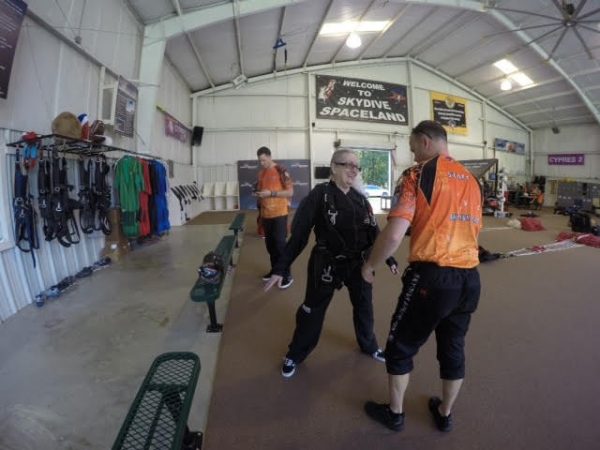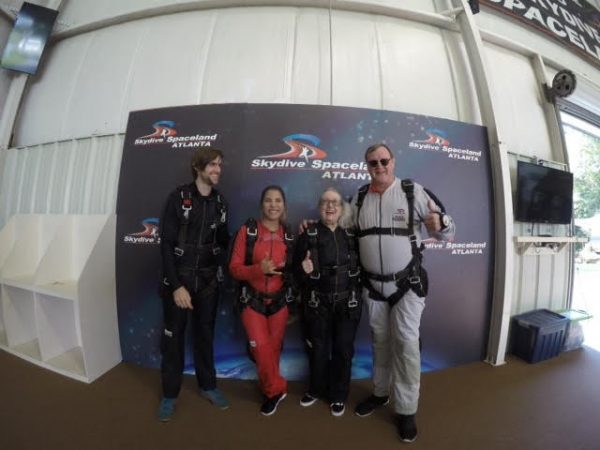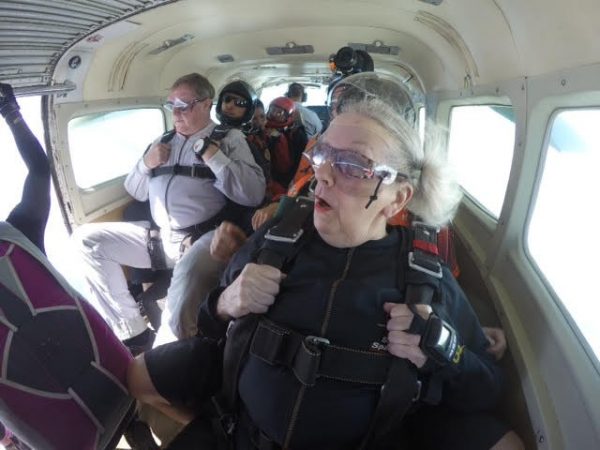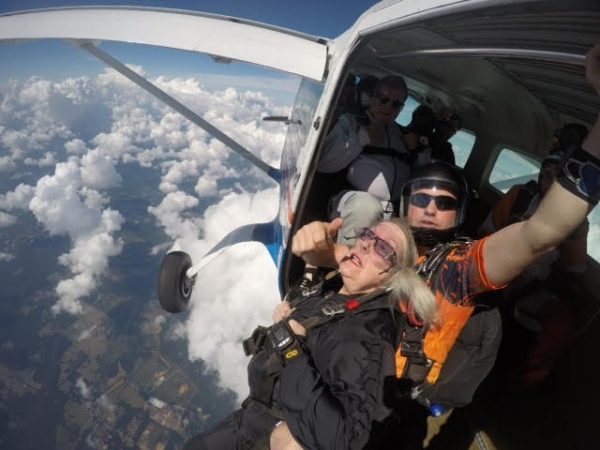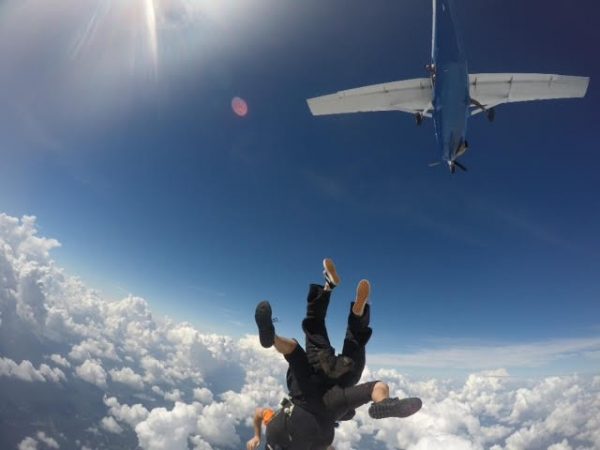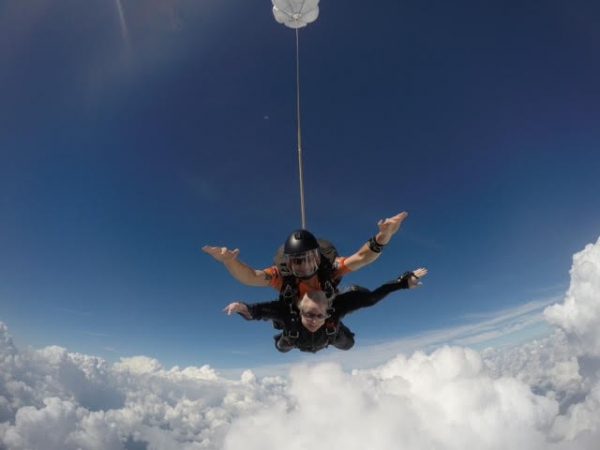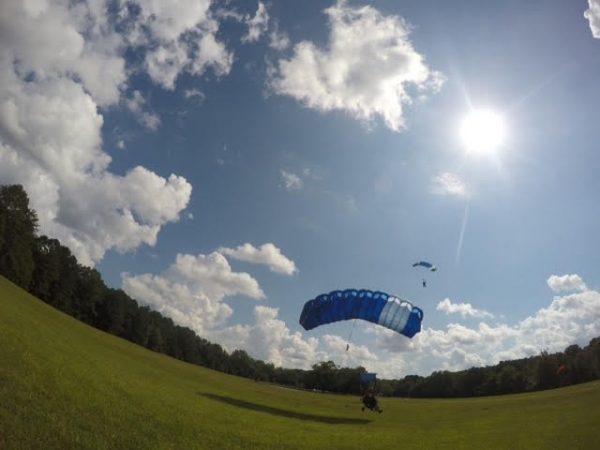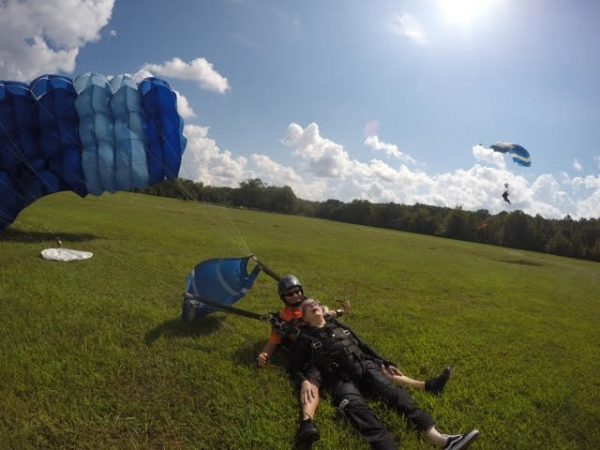 The whole thing was an amazing, gorgeous, unrepeatable experience. I absolutely loved it!
That "holy fuck!" look in the fourth photo? That's how I feel on planes ALL THE TIME. Anyhoo, SiubhanDuinne is BRAVE, y'all! Open thread.