So, even though we've been properly busy dealing with the fact the Carolinas are washing out to sea and Manafort is doing his best canary impression, there has been yet more news out there that needs some appellate Jackal review.
Brett Kavanaugh, it seems, has some "boys will be boys" 'splaining to do:
A secretive letter shared with senators and federal investigators by the senior Democrat on the Senate Judiciary Committee charges that a teenage Brett M. Kavanaugh and a male friend trapped a teenage girl in a bedroom during a party and tried to assault her, according to three people familiar with the contents of the letter.

The letter says that Mr. Kavanaugh, then a student at Georgetown Preparatory School in suburban Washington and now President Trump's Supreme Court nominee, had been drinking at a social gathering when he and the male friend took the teenage girl into a bedroom. The door was locked, and she was thrown onto the bed. Mr. Kavanaugh then got on top of the teenager and put a hand over her mouth, as the music was turned up, according to the account.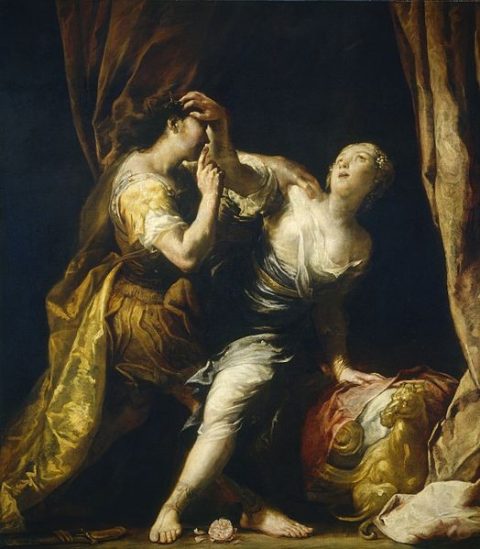 This would have been roughly thirty five years ago (Kavanaugh is 53), and it would seem a hard charge to substantiate. And yet Kavanaugh and his GOP allies are clearly running scared.  There is a letter signed by sixty five women who were high school contemporaries with Kavanaugh (not "classmates" as GOPsters have said, and some outlets report — Kavanaugh went to an all-male school).  The letter basically says that the young right-wing thug-to-be was a prince of a young fellow.
Here's the odd bit, though:  how do you find sixty five women who knew Kavanaugh as a kid back in the eighties and would be willing to vouch for him? Grassley's office says this was all organized by the nominees former clerks, starting at five last night. You weigh the odds that this is bullshit.  For me, it seems very clear that the GOP has known this might drop and has been prepping for it for some time.  Recall that Senator Hirono asked Kavanaugh about any sexual harassment claims made against him as a legal adult — as in out of high school. The framing of that question looks interesting now.  It also suggests that some noise around this potential obstacle to Kavanaugh's nomination was already buzzing. The GOP knew; can't prove it (yet) but I'd be stunned if they didn't.
Similarly, the "male friend" referenced above and has tried to give his wing man some cover. Steve M. over at No More Mister Nice Guy gives the necessary background on this mook:
Judge is identified as "a writer in Washington, D.C." But Judge is not just any writer. As Elon Green notes on Twitter, he wrote a notorious (and implausible) 2012 Daily Caller piece titled "The End of My White Guilt." In it, he says his bicycle was stolen in a predominantly black D.C. neighborhood, after which he was infuriated when "a liberal friend" told him not to pursue the thief. "That person needs our prayers and help," the friend said, according to Judge. "They haven't had the advantages we have." Result: "My white guilt died." [all links in the original]

…

Judge doesn't write about sex on a regular basis, but when he does, it's clear he's part of the "Help! Help! I'm Being Repressed!" school of conservative punditry.

[Go read the whole thing; the good stuff — as in the repulsive bits — are all there.]
So here's the deal: there is an uncorroborated accusation against Judge Kavanaugh that claims he was a high school attempted-rapist. There is a very rapid circling of the wagons. Senator Collins is getting increasingly testy about people who harsh her mellow about voting for a perjurious goniff who has made it clear in all kinds of ways he's going to vote down Roe v. Wade.  Most of his paper record is still chucked down the memory hole. There may be, and I certainly hope there will be more shoes to drop.  And Grassley's determined to hold a committee vote next Thursday.
All of which allows me to begin to think there's a non-zero chance Kavanaugh might crash and burn.  It's not odds-on yet, not by any means, but this confirmation process has been a shitstorm from day one.  I'm even just starting to believe that even if Kavanaugh gets onto the court he might not last long there.  That paper trail is not going to stay hidden forever — and if this attempted rape account proves to be true (and I have no reason to doubt it), well…one thing's become clear over the last several years.  When a guy twists this way, most often, it's never just one woman to be treated as prey.
We live in waaaaaay too interesting times.  And the Republicans are, once again, shown to be waaaaaay more interested in power, and the immediate win, than doing even the minimally right thing (which in this case would be swapping out a non-rapey reliable right wing vote for the rapey one).
Have at it, fellow jackals!
Image: Giuseppe Crespi, Tarquin and Lucretia, c. 1695-1700