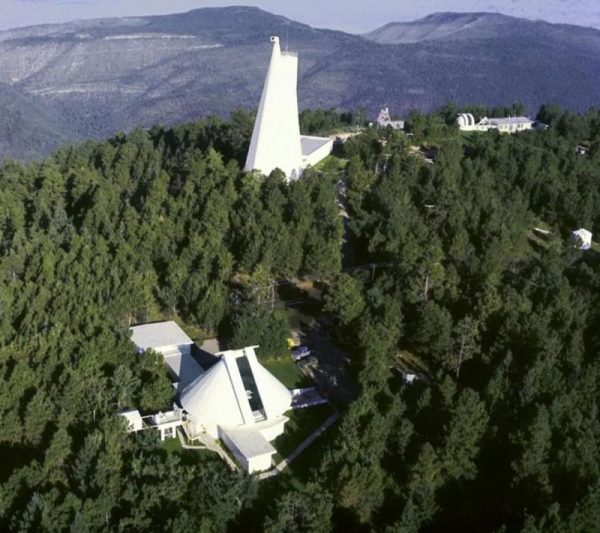 The National Solar Observatory is located, appropriately, in Sunspot, New Mexico, on Sacramento Peak. It was closed by the FBI on September 6 and the employees told to stay home until further notice. Even the Otero County Sheriff doesn't know what's going on.
James McAteer, a New Mexico State University professor who is also the director of the Sunspot Solar Observatory said the "telescope did not see aliens. All data will be made public in its unaltered form. Nothing is hidden or kept secret." (Source)
The Association of Universities for Research in Astronomy, which runs the observatory, issued a statement saying
The Association of Universities for Research in Astronomy (AURA) is addressing a security issue at the National Solar Observatory (NSO) facility at Sacramento Peak, New Mexico and has decided to temporarily vacate the facility as a precautionary measure until further notice. All other NSO facilities are open and operating normally. AURA, which manages Sacramento Peak with funding from the National Science Foundation, is working with the proper authorities on this issue.
The FBI is not commenting.
My guess is that someone has made a threat against the observatory or its personnel. That person may be inside or outside the observatory community. But not aliens or a sunspot that will destroy the Earth.
Photo from Space.com.
And Open Thread!