After the event in Bethany earlier today, I rushed back to the homestead, slopped the hogs, threw on my Sunday finest overalls, and fired up the tractor and aimed it in the direction of Wheeling to hit the second northern panhandle event Kendra Fershee held today. It was at West Virginia Northern Community College, and there was a pretty good crowd considering it is football Friday and the Ohio Valley is football crazy: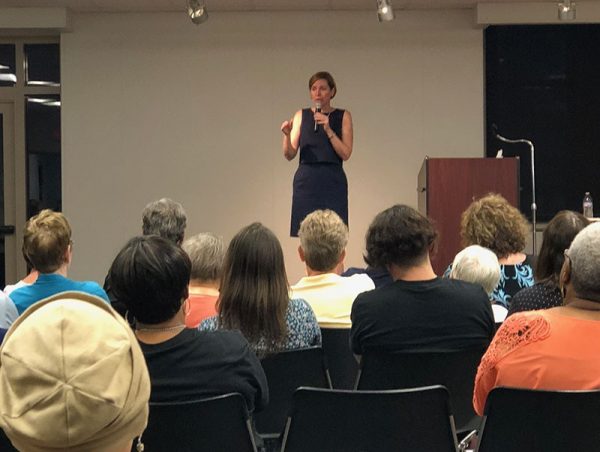 Another solid event, and this is on top of the event she held in Bethany and down in Parkersburg this morning, so a full day on the trail. I don't know how these guys do it because I am officially peopled out til at least Monday.
At any rate, I can not stress how much every dollar helps, so if you are so inclined, please pitch in:
If we reach $5k, I will pitch in another 50 bucks, which in the annals of matching funds is some of the weakest shit ever, but hey, I'm trying here.