Just got back from an open meeting with Kendra Fershee at Bethany College, and we had a really good turnout:
Good turnout for @teamkendrawv at Bethany College pic.twitter.com/f8AA7VLyMM

— Nuck Fazis! (@Johngcole) September 21, 2018
She spoke for about 90 minutes, and there were a lot of great questions and a lot of great discussion. Some of the topics included universal healthcare, marijuana legalization, the supreme court nomination, the flawed environment v. business model, coal and natural gas, structural racism and social justice, cash bail and for profit prisons, court and criminal justice reform, education, the NRA stranglehold on the gun debate, women in politics, and much, much, more.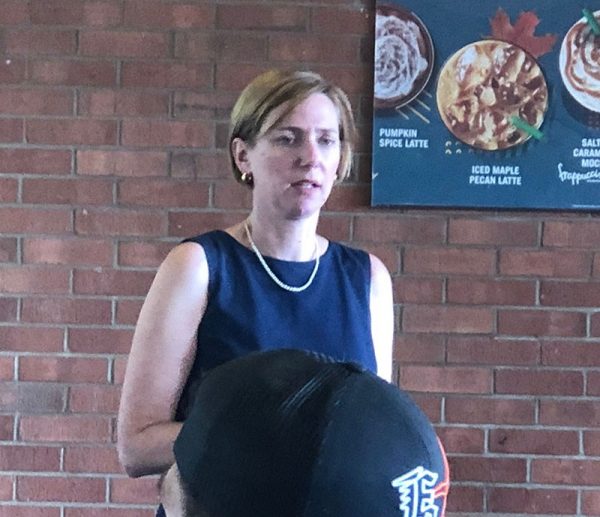 This was the first time I had met her in person, having only spoken with her via social media for the last year (I was an early adopter and got in touch with her shortly after she announced), and she's the real deal. Just a great person, not slick and fake, she really connects with people when they engage her, and there isn't a shred of the kind of arrogance you get with so many politicians. The students really liked her, and so did the adults. I'm really hoping she pulls it off because I think she is the kind of representation West Virginians deserve in Congress. You know how every now and then you just get excited about a certain candidate because they are a real person- that's how I feel about Fershee.
Here she is posing with some students in front of the Bethany College mascot, the Bison: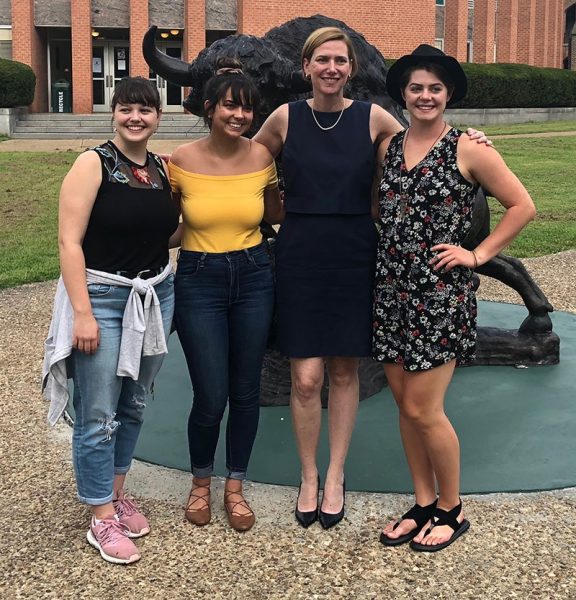 BTW- she is not taking any special interest money and is really a shoestring candidate, and she needs all the support she can get. I'm throwing in another $100.00 bucks and I really hope you will, too:
Let's get this baby to five or ten thousand! She has another event tonight at WVNCC, and I am thinking about heading to it.